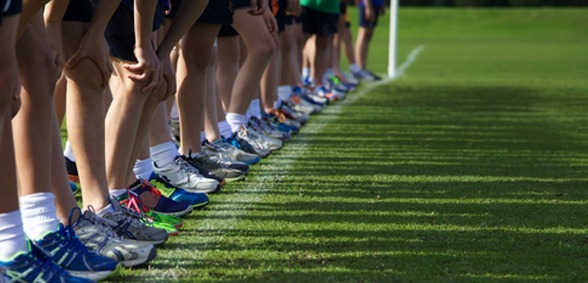 As reported by the BBC, England's sports minister has said that more focus on physical activity in schools is needed
Sports minister, Mims Davies, believes that physical activity for school pupils must be considered as important as reading and writing.
She outlined her vision for the future of sports in schools at UK Sport's launch of its funding strategy yesterday.
In her first major speech since succeeding Tracey Crouch in November, she said that children must be taught "fundamental" skills to build "a sporting habit for life".
She also plans to drive women's sport on television forward, as current levels are "too much of a novelty," in her words.
Davies outlined the three priorities she hopes to tackle in her role during her speech: harnessing sporting excellence to inspire the nation, fostering a culture of integrity and fairness, and increasing engagement and physical activity.
"I am issuing a call to action for all organisations, big and small, across the sport and physical activity sector," Davies said.
"As a minimum, schools must ensure children are physically literate. They need to learn how to run, jump, throw, catch. All of these things are fundamental to building a sporting habit for life.
"To achieve this we need schools to deliver high quality sport and physical activity throughout the school day and ensure that all children have a positive first experience of sport.
"It is time to put sport and physical activity on a par with reading and writing."
Her concerns are not unfounded. A recent Sport England survey showed that only 17.5% of UK children, aged 5-16, meet the recommended guideline of 60 minutes of activity every day.
Don't forget to follow us on Twitter, like us on Facebook, or connect with us on LinkedIn!