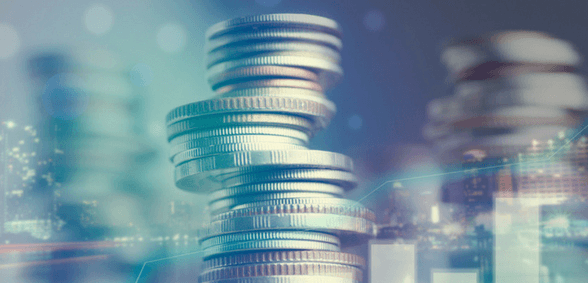 The ASCL has calculated exactly how much funding schools actually need to provide the same quality of education for every pupil
School funding must be increased by £5.7bn to give every child the education that society expects and children deserve, according to new analysis by the Association of School and College Leaders (ASCL).
ASCL president, Richard Sheriff, warned in his speech to the association's annual conference in Birmingham on Friday that schools will have to make even deeper cuts or face insolvency unless funding improves.
ASCL funding experts have developed a model which establishes the level of per pupil funding needed to deliver the basic expectation on schools.
The model indicates a shortfall of £5.7bn in the amount of funding needed by primary and secondary schools in England in 2019/20. Schools require £40.2bn compared to the government's allocation of £34.5bn.
The report, The True Cost of Education, comes at a time when school budgets are under intense pressure.
School funding per pupil has fallen by eight per cent in real terms over the past eight years, according to the Institute for Fiscal Studies.
Many schools have had to reduce staffing which means larger classes, less one-to-one and small-group support for pupils with additional needs, and cuts to the curriculum. Subjects such as creative arts and modern foreign languages are particularly vulnerable because groups tend to be smaller and are therefore difficult to sustain financially.
According to the Department for Education's own statistics, class sizes have increased since 2015. The percentage of pupils in secondary school classes of more than 30 pupils has risen from 9.6 per cent to 12.1%, which equates to 83,000 more pupils in large classes.
Sheriff said: "We have analysed what it costs to provide the education service that our society expects and our children deserve. It is not an excessive or unrealistic expectation.
"Our model is based on schools being able to deliver a core curriculum in a building that is safe and well maintained, put a qualified teacher in front of every class, and meet necessary pastoral, safeguarding and special educational needs requirements.
"And it results in this simple headline figure. Our schools need £5.7bn more in 2019/20 than is currently available in the schools budget.
"We offer this analysis not as a criticism of the Department for Education or the government but as a constructive assessment for consideration in the forthcoming spending review.
"We understand that policy must be informed by evidence, and this is our attempt to change the tone of the discourse on this crucial issue from one of rhetoric to one of solutions.
"On the current trajectory, schools will either have to make more unpalatable cuts to the curriculum and the support they provide to pupils, or they will face insolvency. This is not a scenario which is acceptable to anyone – schools, parents, communities or government.
"Now is the time to work constructively together to provide a realistic settlement which assures the quality of education that the public expects.
"It must be obvious to everyone that a funding gap of £5.7bn cannot be resolved by trying to squeeze a few more efficiencies out of a system where every cost has already been trimmed. The answer must come from the Treasury in the form of additional investment."
Don't forget to follow us on Twitter, like us on Facebook, or connect with us on LinkedIn!