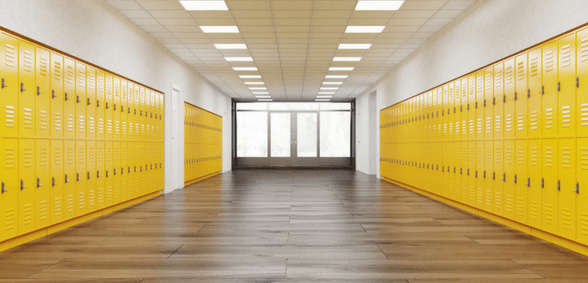 Engaging school alumni is not something new; it's a well-practiced approach in the independent school sector and it is gaining traction in maintained schools and academies. Alumni can be a bountiful resource for schools – as role models, as mentors, as governors or all-round supports
Matt Lent, chief executive officer of Future First, considers the multi-faceted role alumni can play in the education of current students

Every student should have the opportunity to succeed in the career of their choice – regardless of their background. The vital difference for young people who come from disadvantaged backgrounds and 'succeed', versus those who don't, is having access to relatable role models and meaningful social capital.
State schools across the country have a massive, untapped resource in former students, who can who can raise aspirations, broaden employment horizons and open up new worlds of opportunities for current students. Research by Future First found that more than 10 million British adults are willing to support current students at their former state schools or colleges.
The role of alumni
The role alumni can play in inspiring students is clear. Having sat in the same desk, and had similar experiences, they are immediately relatable and students see that if 'someone like me' has gone on to succeed, so can they. They work harder, have higher expectations of success and are better able to make positive choices for themselves. In fact, 75% of students agreed that sessions with alumni help them make better, more informed, decisions.
The enormous value of 'old school tie' networks has long been utilised by independent schools, with alumni as donors and mentors. State schools have been slower to catch on but, over the last five years, we have helped more than a thousand state schools invite former students back into their communities.
The 'old school tie'
Future First has built a network of more than 220,000 alumni who are happy to return to give something back. They don't need to be rocket scientists or celebrities – everyone has skills to offer – and our alumni come from a wide range of jobs, from bankers to caterers. Ninety-eight per cent of alumni tell us that they really enjoyed working with their old schools and would happily continue to take part in more opportunities.
Some former students act as mentors or offer work experience, become governors or help raise funds. A scientist joined a geography class via Skype from Canada, one school used alumni donations to fund university trips for students who otherwise couldn't afford them, while another designed a peaceful study garden.
Recent leavers, in FE, HE or apprenticeships, are as much valued as those in long-standing careers and can offer valuable advice about university, managing finances, what courses to take, etc. They join an alumni network which offers schools a sustainable legacy of supporters – which they can grow, year-by-year, as they sign-up leavers.
The clear benefits of alumni networks
For us, it's about offering a tailored service for each school's individual need – perhaps motivating under-achieving Year 8s, encouraging girls in STEM subjects, or helping sixth formers write personal statements; such programmes can all be developed with school staff and delivered by a Future First alumni programme officer, alongside former students.
Alumni networks are most successful when there are regular engagements and opportunities to contribute, plus buy-in across the whole school, with all staff recognising the value their former students can bring. Whether a school careers advisor is focused on Gatsby benchmark evidence, or a maths teacher wants to highlight the connection between studies and future careers, or a deputy head needs inspirational speakers, all staff within a school can benefit from engaging with former students.
And, when used well, this network can also save a school thousands of pounds in recruiting third-party interventions.

About Future First
Future First work with schools every step of the way and our online portal and digital toolkit make it as easy and painless as possible to establish a thriving network of former students. If your school is interested in learning more about how to build a thriving alumni community please visit 
www.futurefirst.org.uk
Don't forget to follow us on 
Twitter, like us on
Facebook, or connect with us on
LinkedIn!