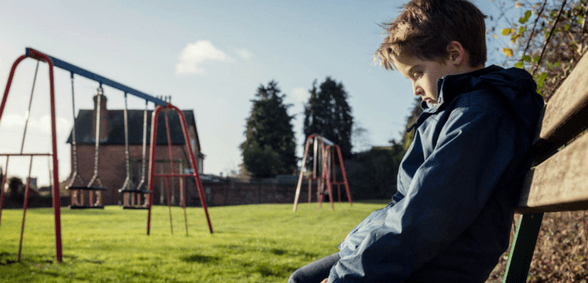 CREDIT: This story was first seen in The Independent
Schools should be held to account for the academic results of pupils they exclude, the schools minister has suggested, The Independent reports.
Nick Gibb said that judging schools on the education outcomes of students they have moved on could help tackle the rising number of schoolchildren being excluded.
Official permanent exclusions have risen by 44 per cent since 2012/13. An average of 35 children is excluded from school every day in the UK.
Robert Halfon, chair of the education select committee, asked Mr Gibb whether schools should be held "at least partially accountable for the future outcomes of the pupils they exclude".
Giving evidence to the inquiry into alternative provision, the schools minister replied: "I think there is a case for that."
He added that the Department for Education's review of school exclusions could consider it.
A review in 2012 to 2014 had looked into the idea and found that "there were fewer exclusions when you track back the results and the school was held accountable for those results," he said.
Former education secretary Nicky Morgan included the proposal in her education white paper in 2016 – but it was dropped when the whole document was abandoned.
Mr Gibb hit back at suggestions that the pupils who had been excluded from school were the "forgotten children" in the UK's education system, insisting that the Government had not neglected the most vulnerable students who face using alternative provision.
On the issues of exclusions, this needs to be put into perspective," he said. "Exclusions began to rise in 2014/15 having followed a period of decline. Even today both fixed-term exclusions and permanent exclusions are nowhere near the high they were 10 years ago."
But there have been growing concerns about the children being removed through informal methods like "off-rolling" – where schools remove pupils in a bid to improve their exam results.
Research last month found that more than one in five teachers and senior leaders wrongly believe they can encourage parents to remove their children from school.
The study, by the National Foundation for Educational Research, found that some teachers (six per cent) wrongly think they can send pupils home to "cool off" – without recording it as an exclusion.
Some, also incorrectly, believe they can encourage parents to home educate and others think they can record pupils as "authorised absent" or "educated off-site" when the school had encouraged them not to come into school.
Don't forget to follow us on Twitter, like us on Facebook, or connect with us on LinkedIn!