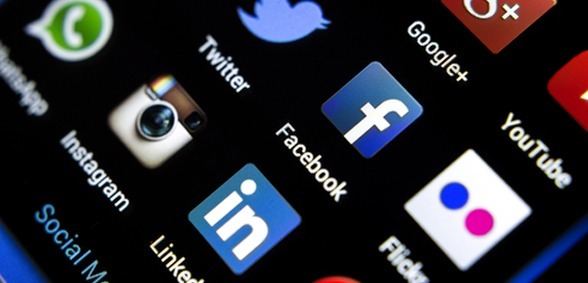 CREDIT: This story was first seen in The Telegraph
School pupils should be given lessons in how to "manage the risks" of Facebook, Instagram and Snapchat, amid soaring levels of online sexual abuse and bullying, a Commons inquiry has said.
The Telegraph
reports that more than 11,000 counselling sessions were held last year as a result of Internet pressures, MPs heard, with a doubling in cases of online bullying in five years.
The joint inquiry by the Commons health and education committees said schools needed to do more to keep up with changing technology, and help build "digital resiliance" in young people.
MPs also urged parents to take more action to limit screen time, in order to reduce sleep deprivation and access to harmful online activity.
And the inquiry said social media providers "must not be allowed to duck their responsibilities for harmful content" and should do more to protect the young.
The  report said increasing numbers of schools were cutting back on mental health services such as counsellors, at a time when more help was needed.
MPs urged the next government to review the impact of budget reductions for such services.
Evidence from the NSPCC revealed a nine per cent rise in counselling sessions relating to online sexual abuse, cyber-bullying and internet safety in one year, with a doubling in online bullying in five years.
Last year, almost 4,000 of the sessions related to online sexual abuse, such as grooming.
C
hildren told counselling sessions by Childline that they were left feeling "frightened", "guilty" and "disgusted" after stumbling across pornography online.
MPs heard evidence that excessive social media use was associated with sleep deprivation and depression in children and young people, with calls for parents to be given more guidance.
While some headteachers had attempted to tackle the problem by banning phones at school, MPs concluded that children needed advice about how to cope with such pressures.
Education on social media, helping children to assess and manage the risks of situations, and make "wiser and more informed choices" should form part of Personal Social Health Education, which will soon become mandatory in schools, the inquiry said.
M
Ps heard that half of all cases of mental illness in adult life start before the age of 15 and that one in 10 children aged between five-16 have had a diagnosed mental disorder.
Dr Sarah Wollaston, chairman of the Health Committee, said: "With half of all mental illness starting before the age of 15, and three quarters by aged 18, the government and educators must ensure sufficient time is allowed for activities in schools and colleges that develop the life-long skills children and young people need to support their well-being."
Neil Carmichael MP, chairman of the Education Committee, said: "Schools and colleges have a front line role in tackling mental ill health and promoting well-being among children and young people. We have heard, however, that financial pressures are restricting their ability to run services. Schools and colleges must be well resourced to provide on-site support and make referrals where necessary."
Don't forget to follow us on Twitter, like us on Facebook, or connect with us on LinkedIn!