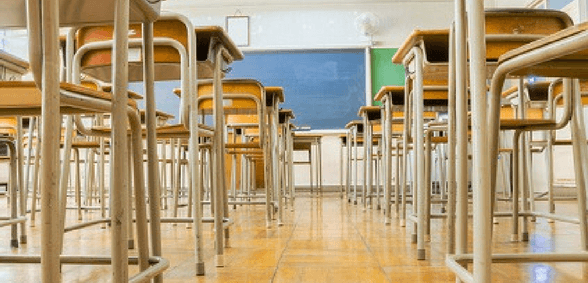 CREDIT: This story was first seen in TES
School Cuts analysis finds the average secondary school will lose £178,321, despite the extra funds pledged by the government, TES reports.
Eighty-eight per cent of schools are still facing funding cuts, despite the government pumping an extra £1.3 billion into the system, according to unions.
Teaching and headteacher union leaders have called on the government to "step up to the plate" and give more funding to schools.
In July, education secretary Justine Greening unveiled an extra £1.3bn for schools over the next two years from money freed up elsewhere in the Department for Education's budget.
However, a coalition of six unions says the figure is "nowhere near enough" to reverse £2.8 billion in cuts since 2015.
According to the School Cuts website, 88% of schools are still facing real-terms budget cuts per pupil between 2015-16 and 2019-20.
The average primary school stands to lose £52,546 per year, while the average secondary school will lose £178,321.
The six unions – the Association of School and College Leaders (ASCL), GMB, the NAHT headteachers' union, the National Education Union (NEU), Unison and Unite – called on the government to make extra money available to schools.
Geoff Barton, ASCL's general secretary, said: "Justine Greening deserves credit, but we cannot rely on her department finding more money down the back of a sofa.
"The prime minister and chancellor must step up to the plate."
Rehana Azam, GMB national secretary for public services, said the government was playing a "dangerous game with our children's future" and cuts had to be reversed "before it's too late".
Paul Whiteman, NAHT's general secretary, said the unions' warnings could not be "explained away as scaremongering" because the School Cuts website uses government data.
"The chancellor must act in the Autumn Budget to plug the £2bn a year shortfall school budgets face," he added.
Mary Bousted, joint general secretary of the NEU, said: "The cuts schools are already having to make are only going to get worse, with most schools being faced with cutting subjects, increasing class sizes, cutting staffing, reducing the support for vulnerable children and providing a less rounded education for pupils."
The DfE has been contacted for comment.
Don't forget to follow us on Twitter, like us on Facebook, or connect with us on LinkedIn!