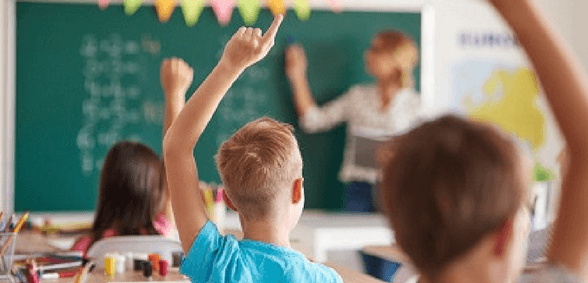 CREDIT: This story was first seen in Tes
Union votes to oppose plans to replace Scotland's teaching watchdog with a body that also registers non-teachers, Tes reports.
Plans to replace Scotland's teaching watchdog with a body that registers a wider range of education workers could lead to "the insertion of cheap labour into our schools", a teachers organisation has warned.
The Scottish Secondary Teachers' Association (SSTA) announced today that its council has voted in favour of a motion to oppose government plans to replace the General Teaching Council for Scotland with an Education Workforce Council for Scotland.
The new body would register classroom assistants, school librarians, early years practitioners and home-school link workers, as well as teachers.
The SSTA is urging the Scottish government to abandon the plans.
SSTA president Kevin Campbell said: "The GTCS was set up in 1965 to counter fears about the number of unqualified teachers in schools.
It now seems that the Scottish government, rather than tackling salary and working conditions that are falling through the floor, see the upholding of professional standards as an obstacle to the insertion of cheap labour into our schools."
SSTA general secretary Seamus Searson said that it seemed "somewhat curious" that "one of the few areas in education that is still generally viewed as being world class and a model of good practice…is now under attack".
He added: "The SSTA believes that, by removing the GTCS, it would be a retrograde step and would compromise the independence and integrity of the GTCS.  This would be to the detriment of the teaching profession in Scotland."
The SSTA vote follows revelations in last Friday's Tes Scotland that teaching unions are concerned the move could risk putting years of progress on teacher professionalism into reverse.
The author of a seminal report on teacher education, Professor Graham Donaldson, has also voiced concerns that the plans risk sending Scotland back to the days when the GTCS was more concerned with verifying teachers' competence than driving their "professional growth".
Responding to the concerns of the teaching unions, the Scottish government said the Education Workforce Council offered the opportunity to have a national system to ensure the full range of practitioners have the skills and expertise required to do their job effectively.
The spokesman added a working group had been established "to consider the implications of establishing the Education Workforce Council, including its impact on the GTCS".
Don't forget to follow us on Twitter, like us on Facebook, or connect with us on LinkedIn!