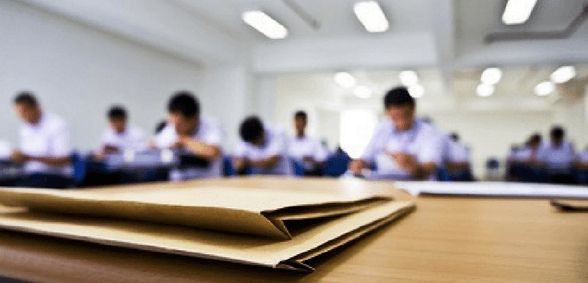 According to the Daily Record, a Scottish school has informed parents that pupils will be charged for Easter holiday study sessions
Dyce Academy in Aberdeen has warned that students will have to pay in order to join in with study group sessions over Easter.
Parents and teaching unions have been left angry over the plans to charge £5 per morning or afternoon study group session for those studying for their National 5 and higher exams.
Those opposing the move have accused the school of 'deepening the poverty-related attainment gap'.
Previously, these study sessions over the holidays have been free.
In a letter to parents, headteacher Lesley Adam wrote: "To ensure that appropriate resources are provided, we would ask that a contribution of £5 per session is provided in advance of the classes."
The EIS, Scotland's largest teaching union, responded: "While the EIS cannot comment in relation to an individual school, we would not welcome any introduction of charges for supported study classes which have previously been offered free to pupils.
"Such an approach would run the risk of deepening the poverty-related attainment gap by imposing charges which will be beyond the means of some parents."
Chair of the National Parent Forum of Scotland, Joanna Murphy, added: "Parents do not need to be on the poverty line to struggle to pay extra costs like this."
Don't forget to follow us on Twitter, like us on Facebook, or connect with us on LinkedIn!