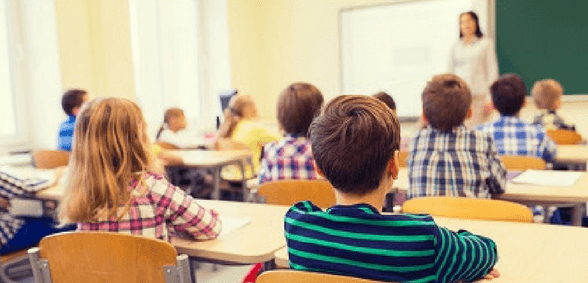 CREDIT: This story was first seen in The Telegraph
The dramatic extent of Scotland's teacher recruitment crisis has been disclosed after it emerged that councils were forced to re-advertise 2,275 posts they were unable to fill at the first attempt, The Telegraph reports.
The total for the last three years included 1,004 in 2016/17 alone, with Aberdeenshire and Dundee among the local authorities to record large figures.
Tavish Scott, the Scottish Liberal Democrat education spokesman, said it was the legacy of a decade of SNP "mismanagement" and called for a review of teacher terms and conditions to make the profession more attractive.
The SNP government is consulting on a major overhaul of school governance to give headteachers more autonomy but it also emerged yesterday that staff at Scotland's education quango have little confidence in its ability to manage change.
Only seven per cent of Education Scotland employees believe change is managed well by the organisation while just nine per cent believe that when changes are made, they are "usually for the better".
Scotland's education system has tumbled down international league tables for literacy and numeracy over the past decade, with fewer than half 13 and 14-year-olds able to write properly.
The decline occurred as the SNP cut teacher numbers by 3,500 and some schools have recently resorted to writing to parents appealing for help with filling maths vacancies.
It emerged the week before Christmas that primary pupils in Moray may have to attend school part-time thanks to a "grave" shortage of teachers.
M
r Scott, who obtained the figures under the Freedom of Information Act, said: "Parents and pupils will be worried to learn that almost 2,500 teaching posts have had to be advertised on multiple occasions.
"There will be occasions when people do apply and subsequently do not take up the post forcing councils to re-advertise. However, there is no doubt that teaching posts across Scotland are proving stubbornly hard to fill. The impact of a decade of mismanagement by the SNP is clear."
Most councils had only partial information for 2014/15, when they reported that 325 teaching posts had to be re-advertised. By the following year, when they started to use the Talentlink online recruitment portal, the recorded total had increased to 929.
However, the three-year total of 2,275 is an underestimate as five councils including Edinburgh, East Renfrewshire, Fife, Highland and West Lothian, failed to provide figures.
Aberdeenshire Council, which has struggled to attract teachers to the area, reported it had been forced to re-advertise 55 posts in the 2015/16 academic year but this more than doubled to 121 last year.
Dundee City Council said it had to re-advertise 205 posts in 2015/16 and 150 the next year, while the totals for Perth and Kinross were 108 and 113 respectively.
The Scottish Government admitted there were "challenges" for some councils filling vacancies and said it spent £88 million last year recruiting 543 more teachers, with Aberdeenshire having the most for five years.
A spokesman said: "We have taken decisive action to help recruit and retain teachers through our Teaching Makes People campaign, focussing specifically on attracting new teachers and career changers into STEM and other subjects."
The lack of confidence in Education Scotland was recorded in a UK-wide civil service survey. The quango is play a key role in the SNP's overhaul of governance to ensure headteachers are provided enough support and providing core staff within new regional improvement collaboratives.
The research was conducted in October, before last month's appointment of Gayle Gormon as its new chief executive. She said the quango was "now turning a new page" and she wants to lead an organisation intent on delivering "the best possible education for every child."
Don't forget to follow us on
Twitter, like us on
Facebook, or connect with us on
LinkedIn!