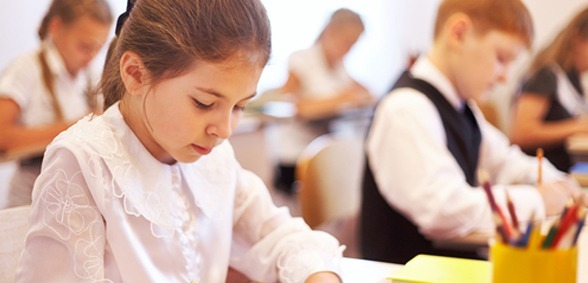 As reported by South Wales Argus, a secondary school is asking for opinions on whether its school uniform should be altered in order to protect young girls
Just days after we reported that the Welsh government has issued guidelines regarding gender-neutral school uniforms, Ysgol Clywedog school in Wrexham is calling for opinions on what its pupils should wear.
The topic has come up due to student complaints that the girls' uniforms have become 'increasingly sexualised', and that the uniform isn't 'mature' enough.
A recent report showed that a third of UK girls have experienced unwanted sexual attention in some form when wearing their school uniform.
In a newsletter, Ysgol Clywedog said: 'For some time, many concerns have been raised by a range of stakeholders regarding the current school uniform that has culminated in this decision to undertake a review.
'The most significant issues surround inappropriate and increasingly sexualised dress amongst some students, which includes skirt length, trouser length, leggings and jeggings as well as the increasing incidence of embellishments such as gold zips.
'General feedback from staff, governors, parents and students indicates a clear desire to retain the traditional blue colour scheme, however the current uniform is not sufficiently aspirational or smart.
'Concerns have been raised on many occasions by parents and staff regarding the overall appearance of students, being particularly evident in school events and most notably during external events when students go out into the community.
'Feedback from some students indicates that the current uniform is often likened to that of a primary school and is perceived to be insufficiently mature or aspirational.'
The school has opened the topic to education professionals and parents, alongside students.
The school added: 'We have published an initial survey for students, parents, staff and governors.
'We hope to ascertain the initial views of all stakeholders in order that they are active participants in deciding if there is a need to change, and if so, in shaping the uniform of the future.'
A link to the survey can be found on the school's website.
Don't forget to follow us on Twitter, like us on Facebook, or connect with us on LinkedIn!