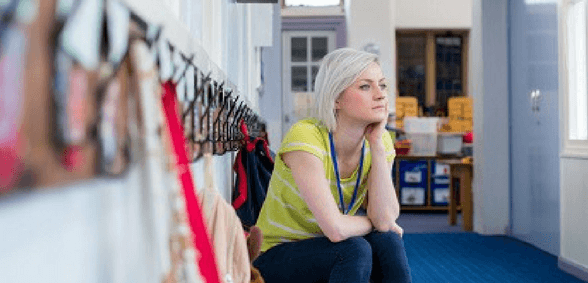 A new report shows that secondary school teachers want to be able to work more flexibly
As reported by the BBC, secondary school teachers want to be able to work more flexibly, according to a new report.
The National Foundation for Educational Research (NFER) suggests there is an 'unmet demand' from these teachers who want to be able to change and/or reduce their hours.
The researchers estimate that a sixth of teachers want to reduce their hours.
The NFER says that allowing this will help with attraction and retention of new teachers, which is vital given that secondary pupil numbers are set to rise by 15% between last year and 2025.
19% of secondary teachers worked part-time in 2017. For primaries, it was 27%.
The report says that 'a lack of part-time and flexible working opportunities is an important factor contributing to some secondary teachers leaving the profession, and is preventing others from returning'.
The NFER says that the concerns of school leaders regarding flexible hours including continuity for pupils, communication issues and additional costs.
But Lucy Rose, co-founder of Flexible Teacher Talent, says that the benefits far outweigh the disadvantages.
"Head teachers can be understandably cautious but […] where schools have done this [offered flexibility], far from being an inconvenience, all staff have benefited.
"The school spends little or nothing on supply/cover, the head teacher receives fewer requests for in-term absences and general absence sick days decrease.
"Staff retention is higher, the school spends less on recruitment, pools for interview are wider and so on."
The Department for Education said it was supporting schools to do more to implement flexible working "while encouraging all head teachers to make a firm commitment to start embedding a culture of flexible working in their schools".
Don't forget to follow us on Twitter, like us on Facebook, or connect with us on LinkedIn!