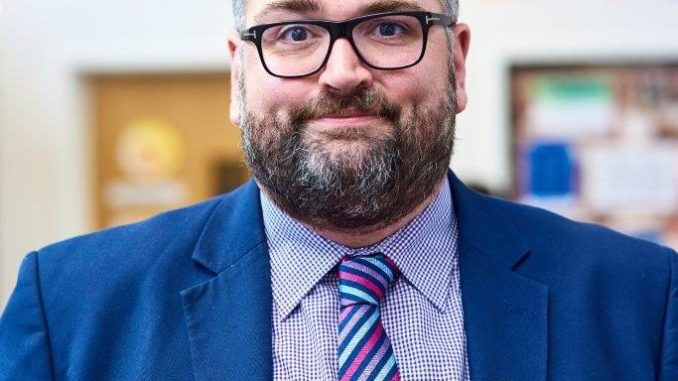 Paul Harris, CEO of the Tapscott Learning Trust, explains how to successfully implement SEND inclusion – and why it's necessary
Special educational needs and disability (SEND) support can be challenging to get right in education, particularly in mainstream primary schools. Many schools work incredibly hard to meet the needs of children with SEND – however, it's a broad and varied term, with many children identified as having SEND without enough consideration for their individual learning needs.
Education leaders, teachers and support staff are in a prime position to come together to ensure they can support and challenge children by delivering a balanced curriculum and education plan that is individually tailored to them. This requires honest reflection on what current processes are, and how effective they have been.
A needs-based curriculum
I cannot stress enough the importance of every child identified with SEND having a needs-based education plan. Some children may struggle to integrate into mainstream education completely while others simply need occasional added support with specific tasks. Therefore, the right balance needs to be achieved so that all children can engage in lessons and make social, emotional and academic progress.
Unfortunately, due to a number of factors, it is too often the case that SEND children are not given the same opportunities to engage in quality education. These children can be segregated from their peers because they cannot access a curriculum that is based on age, rather than stage. A more personalised approach would guarantee that schools help these young people to develop, even if it involves flexible arrangements around curriculum access.
It is the job of schools to help evolve children's knowledge and understanding, which can be achieved in so many different ways. For example, functional life skills and social interaction can be challenging some pupils, so a bespoke education plan that recognises these needs will help them to move on in their learning journey. SEND education is about equity, not equality, because education must be fair to every individual but it cannot always be the same.
Training and resources
The challenges facing mainstream schools trying to improve their SEND offering are sourcing the correct facilities, accessing outside support and a lack of additional expertise. Combating these obstacles can be a time-consuming, expensive process – and a lack of appropriate funding places a major strain on the provision for these children.
Despite this, it remains essential for schools to drive a motivated SEND strategy, using effective partnerships and collaboration to give all children the education they deserve. Schools can start to achieve this by building their community links, ensuring adequate training for staff, providing support for parents, being creative with the curriculum and expanding learning beyond the four walls of a classroom.
For example, many young people benefit from being taught specific skills – such as using public transport or engaging with the wider community – which can only be put into practice outside the school environment. We shouldn't be afraid to try new methods of teaching; instead, this should be encouraged as a way of helping children advance their skills in a variety of ways.
Gaining support and continually improving
School leaders must have continued faith in their SEND programme, which can then be cascaded to teachers and support staff, and reinforced by effective partnerships with outside agencies. It is also imperative for all staff to partake in specialist training for SEND education. That's why the Tapscott Learning Trust has established a designated training hub, proactively working to equip teachers and support staff with additional expertise.
It is not possible to meet children's needs within the education setting alone; a collaborative and community approach is needed. A broad scope of communication and partnerships should also be developed between schools, the local authority, outside agencies and parents, ensuring that everybody develops and understands the approach being taken to help children succeed. This can prove particularly challenging when decisions are made without taking into account the best interests of the child. By focusing on understanding the complex needs of children, and finding the right placement or programme for them, we can ensure they are making progress in their learning.
It's key for schools to work with parents and families, supporting them and offering advice. For the Tapscott Learning Trust, this approach led to the creation of networks in each of the individual schools for parents needing support. We have also developed and delivered training for parents and families to help them support their children.
Ultimately, schools need to embed a holistic approach to education that works for every pupil, where working together means achieving for all. This starts with believing that every single child can succeed, regardless of their learning needs. To achieve this, we must allow all children to access the parts of the curriculum that work for them or, alternatively, create a personalised and challenging curriculum that it is broad and balanced but works with an individual's needs.
If you are interested in discussing SEND in more detail, or want to share best practice, contact me on [email protected]
For more information on The Tapscott Learning Trust, visit our website.
Don't forget to follow us on Twitter, like us on Facebook, or connect with us on LinkedIn!