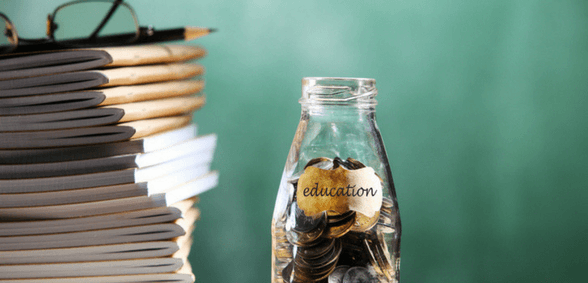 The Nottingham Post has reported that local politicians have dubbed SEND funding in the region a 'disgrace'
Local Nottinghamshire politicians have described the state of SEND funding as a 'disgrace'.
Senior Tory councillors in the area have stated that they will ask the government for special needs education funding, with Labour leaders branding the issue a 'crisis'.
In the short-term, money has been skimmed from mainstream education to help plug the SEND gap, to the tune of £2.4m.
This is the maximum amount of money that can be transferred without approval from the secretary of state.
An independent report, commissioned by Nottinghamshire council, found there was a £11.6m shortfall for this year and next.
Jacquie Sainsbury, head teacher at Brookhill Leys Primary School, said: "The therapists, the educational psychologists, the teachers for the deaf, the school nurses – where you used to have one for every three schools, now they cover half the county. There's been a gradual decline.
"I'm a big believer in inclusion, and keeping children in mainstream education, but there are always some children who it's going to be better for them to be in a special school, and when that doesn't happen it's destructive.
"If you speak to any headteacher in the county, you will find at least one child who needs to be in a special school."
Government figures show Nottinghamshire gets a worst SEND funding deal than any other similar region.
Comparatively, Nottinghamshire would need an additional £15.3m to get up to the average special educational needs funding.
Labour's shadow education minister, Angela Rayner, said the Nottinghamshire funding shortfall was 'punitive'.
She said: "Because of the overall education budget being cut by eight percent, that's having a disproportionate impact on the most vulnerable children.
"With special educational needs those children need extra support in classrooms, but we know teaching assistants have been removed from schools, class sizes are up and support staff have disappeared.
"Because the higher needs block has been cut as well in real terms, schools are having to push towards subsidising children with special education needs, when they're already under massive pressure.
"These children are being let down really badly, and it's a real shame and a real disgrace, and it's upsetting for those parents.
"Councils just don't have the money. Because of the government's choices, the impact is having the most disproportionate effect on people who need the support the most.
"Councils are having to push back and say 'we can't provide those services', but the buck stops with the central government."
Don't forget to follow us on Twitter, like us on Facebook, or connect with us on LinkedIn!