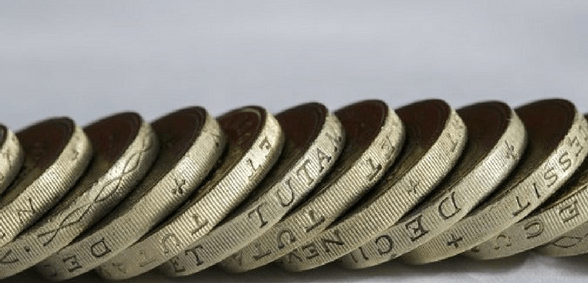 According to research by the NEU, the special needs provision in England has lost out on £1.2bn thanks to funding shortfalls
Special needs provision in England has lost out on £1.2bn because of shortfalls in funding increases from central government since 2015.
The National Education Union (NEU) has found that SEND funding granted to local authorities from central government since 2015 has failed to keep up with rapidly increasing demand for SEND provision.
The number of children and young people granted an Education Health Care Plan (EHCP) has risen from 240,000 to 320,000 since 2015 – an increase of 33%.
However, funding for the high needs block (the budget reserved to fund such additional provision) has only increased by six per cent over the same period – from £5.6bn to £6bn in today's prices.
One reason for the rapid increase in demand lies in the extension of EHCP provision to young people with additional needs aged 19-25 – a policy which was unplanned and insufficiently funded.
This translates into massive funding shortfalls for 93% of local authorities across England, resulting in losses of invaluable support staff, increased waiting times for SEN assessment and cuts to specialist provision.
Local authorities have now reached crisis point, with nine out of 10 facing shortfalls of thousands, or even millions, of pounds.
Several have also faced grueling legal battles, as parents of children with SEND have taken local authorities to court for failing to provide the support their child has a statutory right to through the provision detailed in their EHCP.
With funding increases failing to match the rapidly increasing need, local authorities are simply unable to provide schools with the adequate resources for effective SEND provision.
As such, a group of parents have launched a High Court legal challenge against central government's special education needs funding policy, demanding that government provide the funds required by LAs to provide adequate SEND education.
The NEU's campaign to increase SEND funding won an additional £350m to support children and young people with additional needs.
However, central government has admitted that "more needs to be done".
Commenting on the research, Kevin Courtney, joint general secretary of the NEU, said:
"The funding shortfall for SEND provision comes against the backdrop of the swingeing cuts to local authority budgets imposed by the Westminster government over the last 9 years which have left many councils on the brink. Between 2010 and 2020, councils will have lost almost 60p out of every £1 the government had provided for services.
"This is an appalling way to be addressing the education of some of our most vulnerable children and young people and is causing untold misery and worry for thousands of families."
Don't forget to follow us on Twitter, like us on Facebook, or connect with us on LinkedIn!