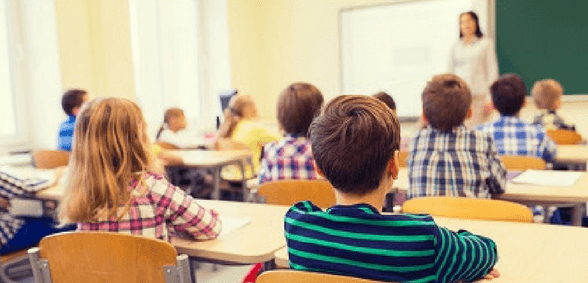 CREDIT: This story was first seen in Tes
In a speech to be delivered this week, Amanda Spielman will condemn schools that push out underachieving pupils in order to boost their own results, Tes reports.
Pupils with special educational needs are being "pushed out of sight and out of mind" according to the Ofsted chief inspector.
This week, Amanda Spielman will use the launch of the Ofsted annual report to denounce headteachers who exclude pupils who they fear may drag down results, in order to improve their schools' position in the league tables.
Condemning this practice – known as "off-rolling" – Ms Spielman will say: "Dealing with students of different needs isn't always easy, but in the end the job of educators is to do what's right by children.
"That does not mean passing the job to parents without professional expertise, to home-educate their children. Children with special educational needs are not a problem to be pushed out of sight and out of mind."
"Off-rolling is an example of where schools have lost sight of the purpose of education, prioritising accountability and gaming over giving children the support that they deserve."
Ofsted's annual report – Ms Spielman's first since she took on the role of chief inspector last January – will be published on Wednesday.
But this is not the first time that Ms Spielman has used her role to speak out against off-rolling.
In March this year, she announced the launch of a major investigation into whether schools are gaming the system in order to improve their own scores.
And, this autumn, an Ofsted report into local-area special educational needs and disabilities (SEND) inspections revealed that "an alarming number of parents" said that their children had been unofficially excluded by school leaders. "It is illegal," the report concluded.
Ms Spielman has also made it clear that she does not believe that schools should be prioritising their league-table position over individual pupils' education, for example by reducing key stage 3 to three years, rather than two.
She will also use the launch of the annual report this week to highlight the fact that the education facilities at four out of the 10 young-offender institutions in England fall below an Ofsted rating of "good".
"Young people who have committed a crime should be punished," she will say. "That is what society expects. But the vast majority of juvenile offenders also deserve a second chance. That starts with a good education.
"If, through a poor education, we close down other avenues they have for success, we are setting the pathway for a life of crime. Without access to proper, decent learning and training we are passing de facto life sentences on young offenders."
Don't forget to follow us on Twitter, like us on Facebook, or connect with us on LinkedIn!