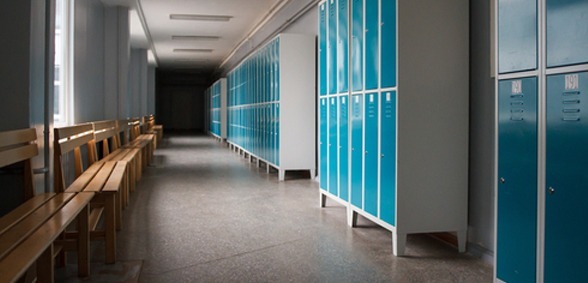 CREDIT: This story was first seen ion BBC News
MPs will debate sexual harassment and sexual violence in schools in the Commons later, BBC News reports.
It follows a report published last year which suggested sexual harassment among pupils had become "normalised".
The government has said it will support schools to develop codes of practice to combat harassment.
In September 2015, a BBC investigation revealed there were 5,500 sexual offences recorded in UK schools between 2011 and 2014.
Among these were nearly 4,000 alleged physical sexual assaults and more than 600 rapes, figures from Freedom of Information requests showed.
At least a fifth of offences were carried out by children on children, but details of the rest of the assaults are not known.
The debate follows a Women and Equalities Committee hearing last month where schools minister Nick Gibb admitted current guidance does not stop children who sexually abuse other pupils being put back in the same classroom as their victim.
However Mr Gibb said this situation should not happen and said the Keeping Children Safe in Education guidance could include this when it is revised this year.
A report published by the committee last year suggested some teachers brush off incidents of sexual assault as "just banter" and that sexual harassment of girls is being accepted as part of "daily life".
Its recommendations included placing a statutory obligation on schools to take action to prevent and respond to sexual harassment and sexual violence.
It also called for compulsory relationships and sex education for all primary and secondary school children.
Since then the Children and Social Work Act (2017) has made relationships education for all primary school children and relationships and sex education for all secondary school children compulsory.
Committee chairwoman Maria Miller said: "Evidence of sexual harassment and sexual violence in schools continues to be brought to our attention and it is deeply troubling.
"Tackling sexual harassment in schools must be made a greater priority.
"I have been speaking to parents whose children have been affected by this issue; as one said to me, 'We've got to give our children the same protection we would give ourselves'.
"The Government should act now to protect and empower a generation of children and young people."
Don't forget to follow us on Twitter, like us on Facebook, or connect with us on LinkedIn!