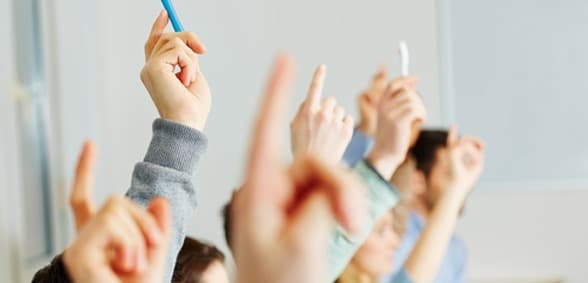 As reported by the BBC, the CBI has stated that England's pupils should receive an additional year of education
Pupils in England should be entitled to an additional year of education, according to the Confederation of British Industry (CBI).
A review has been launched – and will be published later this year – into how post-18 education could be funded.
The CBI's director general, Carolyn Fairbairn, thinks an extra year of education could be a boon to further education colleges.
However, she also believes that cutting current tuition fees to fund this would cause 'profound harm' – something the review will explore.
In a speech at Cambridge Regional College, Fairbairn is expected to argue that further education colleges have "politically been neglected", leading to consistent underfunding.
Fairbairn said: "A cut in tuition fees would be a gross abrogation of responsibility because more young people from poorer families are now going to university.
"If politicians fan the flames of fear about the cost of university, they could end up deterring the very people who benefit most."
The Association of Colleges (AoC) said the CBI intervention is a welcome move, because much of the focus has been on the 60% of secondary graduates who get A-levels and go on to university.
AoC chief executive, David Hughes, said: "For the other 40% we invest far too little capital, financial or political, leaving them in low-skilled jobs, insecure employment and shutting them off from opportunities."
Don't forget to follow us on Twitter, like us on Facebook, or connect with us on LinkedIn!