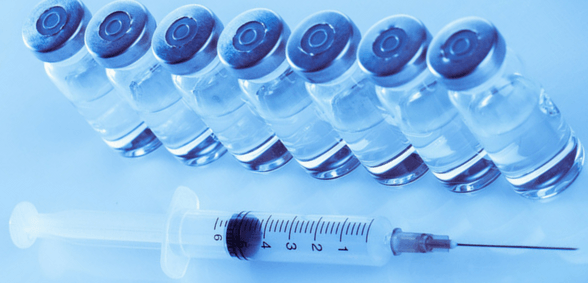 Matt Hancock has expressed his concern over the drop in vaccinations across the country, stating that he wouldn't rule out banning unvaccinated children from school
As reported by Metro, the health secretary, Matt Hancock, has stated that he will not rule out banning children from school if they don't have the necessary vaccinations.
The number of people receiving vaccinations continue to drop, while cases rise. Hancock has blamed the spread of inaccurate information in social media for this issue.
Hancock said: "I'm very very worried about this. It's a responsibility on everybody to get vaccinated. It's good for you and your family, but it's also good for your neighbour."
France and some other European countries don't allow children in state schools or nurseries unless they have all of their vaccinations.
Hancock added: "It's a responsibility on everybody to get vaccinated. I wouldn't rule out anything but I don't think we're there [re: banning children from school] yet.
"In America they tried to do this and the courts stopped them so it can be complicated, but really it's people's responsibility as a parent to do the right thing – the right thing for their own children as well as, of course, the right of the community that everybody lives in.'
He also told told BBC Radio 4's Today programme that he was meeting with social media companies to "require that they do more to take down lies that are promoted on social media about the impact of vaccinations".
Some experts are concerned that banning unvaccinated children could fuel so-called 'anti-vaxxers' in their plight.
Simon Stevens, chief executive of NHS England, said: "Getting yourself and your children vaccinated against killer diseases is essential to staying healthy, and vaccine rejection is a serious and growing public health timebomb.
"With measles cases almost quadrupling in England in just one year, it is grossly irresponsible for anybody to spread scare stories about vaccines, and social media firms should have a zero-tolerance approach towards this dangerous content."
Measles outbreaks are currently happening in parts of the United States and Europe, heightening the need for people to vaccinate their children and 'protect the herd' from disease.
Mary Ramsay, Public Health England's head of immunisations, said: "The UK achieved WHO measles elimination status in 2017, so the overall risk of measles to the UK population is low.
"However due to ongoing measles outbreaks in Europe, we will continue to see cases, particularly in unimmunised individuals.
"This could lead to some spread in communities with low MMR coverage and in age groups with very close mixing.
"Measles can be extremely serious, so make sure you and your family are protected."
Don't forget to follow us on Twitter, like us on Facebook, or connect with us on LinkedIn!