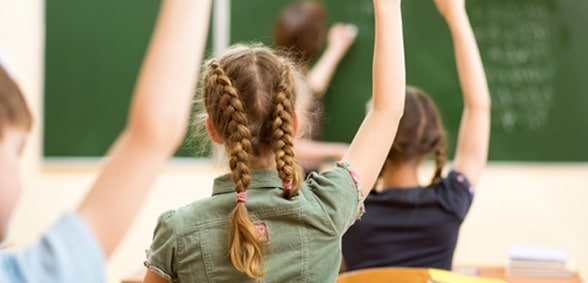 CREDIT: This story was first seen in The Shropshire Star
The governors of Coleham School, in Londgen Coleham, Shrewsbury, have agreed, in principle, to become an academy and join The Priory School Multi-Academy Trust, The Shropshire Star reports.
They have submitted their academy application to the Department of Education and will be holding a period of consultation between their governing body and various stakeholders.
Michael Barratt, headteacher of The Priory School, said: "The proposed strategic relationship presents an excellent opportunity to establish strong links between the two schools, by developing capacity to the benefit of the students at all schools in our trust, to support each other in school improvement, to share and implement best practice and to enable discussion and dialogue across different key stages of education.
"Coleham will be the third school in our trust, in addition to The Priory School and St Martins three to 16 school near Oswestry."
Ben Boutwood, acting chair of governors of Coleham Primary School said: "As a governing body, we have thought long and hard about this decision and feel that, by joining The Priory Multi-Academy Trust, Coleham can continue to promote a high standard of education to its pupils."
The news comes on the heels that three schools in Shrewsbury have already joined forces and created the Severn Bridges Multi Academy Trust.
Greenfields Primary School and Radbrook Primary School will form a trust from April 1. They will then be joined by Mount Pleasant Primary School in May.
The MAT will be made up of three schools with over 1,000 pupils in total.
The Priory School was rated as outstanding in its latest Ofsted report while Coleham Primary is a good school. St Martins School is the county's first 'all through' school for children aged three to 16 years of age was rated as requiring improvement when Ofsted inspectors visited last year.
Belvidere School, and Meole Brace School Science College in Shrewsbury, and Mary Webb School in Pontesbury are consulting about forming a multi academy trust.
Don't forget to follow us on Twitter, like us on Facebook, or connect with us on LinkedIn!