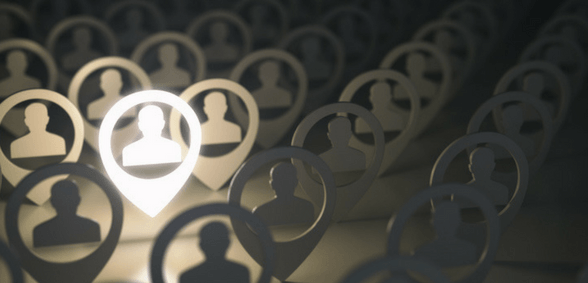 Schools need skills; as schools become more business-like in their management, the role of the SBM becomes more complicated. Finance, HR, premises procurement, these are all areas that you need to be adept in – or have someone who can support you in them. Having a governing body with skills that can support your school's goals is essential.
This year's Governors for Schools end-of-year school governor vacancy data revealed the skills that schools most want to see on their governing bodies. The top three skills desired by schools were finance (41%) followed by education (33%) and HR (30%).
EdExec caught up with Louise Cooper, CEO of Governors for Schools, to discuss what the data means.

We connect skilled volunteers with schools all over England – matched on the basis of the skills that the schools want and on geography. Throughout the year we have schools register their vacancies with us – it's an online database so they just go to our website and register the vacancy – and, similarly, with volunteer governors, they go to our website and apply. This information is collated on a secure database; so, we are always collecting information on the skill requirements schools are seeking – we then take a snapshot of this data to better understand what it all means.
Schools' skills in a snapshot
Our most recent data – for our financial year 2017-18 – revealed that the skill schools want most is finance – it isn't a surprise to have 41% of vacancies saying they'd like somebody with proficiency in finance. However, having education come in second, with 33% listing it as a desirable skill, was really was quite a surprise.
Education has been on the list of desired skills before but, just not so strongly – there's been a sharp increase over the last two years. HR – which came in third at 30% – again, unsurprisingly.  Another skill that has crept in is premises management while procurement is another skill that schools are increasingly seeking – it has seen a 12% increase from last year.
Knowing your way around…premises management
As we are all well aware, many schools are facing funding difficulties and experiencing new challenges in terms of making their budgets meet demand. I think the data supports this; for example, one way schools are managing to balance their books is by raising revenue from letting out their premises. This reflects an increase in schools seeking to fill governing body vacancies with someone who knows about premises management and getting the best from your buildings. If a school didn't have this expertise it would be very difficult to make progress.
Knowing your way around…education
What's really important in a school is that children are making progress and attaining.
There's a lot of data available now on a child-by-child, class-by-class basis, on different subjects. Governors need to be able to understand this data – at least in summary – and they must be able to have the right conversations with the headteacher and senior leadership team. If a governing body doesn't have somebody who really understands education data, then they're not in a position to ask probing questions which hold the senior leadership team to account– or to be able to spot where things might be going wrong.
It's absolutely vital that a governing body has at least one – though ideally two or three – governors who know about education and understand the data so that they can really help the school move in the right direction.
Governors for Schools – meeting demand
Governors for Schools has recently engaged two new individuals. We have created a new role in Manchester – we've not had somebody based in Manchester before – and this really signals that we want to make a difference all over the UK; we see a great opportunity to build our operations in the north of England. Emma Harris will become our first North West area manager. This is a new role dedicated to serving the Northern regions of the country where evidence suggests there is a significant shortage of governor recruits available. Emma will focus on creating regional business and university links – building on our existing relationships with institutions, such as Manchester University.
The second is a business development role which continues our commitment to finding very high-quality professionals from a business background to support schools as part of their governing bodies. Julie Thiberg has been appointed as our new business development manager and will focus on the continual development of our partnership relationships with businesses and university institutions, particularly in areas outside London.
However, an important part of her role – and this speaks to the data as well – is that she is being responsive to what schools want. We need to think hard about how we can attract people who bring the skills that schools say they need – so that we can fulfil schools' those needs – which is our core objective.

About Governors for Schools
Governors for Schools sources and places governors and trustees in state schools.  The Charity has been operating for 18 years and is the leading governor-placing organisation in England, successfully placing around
2000
governor volunteers each year.  It works closely with many businesses
–
our partners
–
to help embed a culture of volunteering within their organisations. It is these volunteers that provide us with highly qualified governor candidates for schools. 
www.governorsforschools.org.uk
Don't forget to follow us on 
Twitter, like us on
Facebook, or connect with us on
LinkedIn!