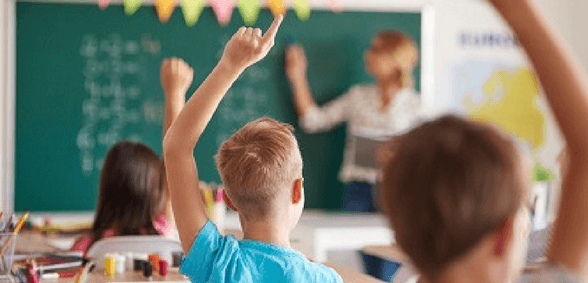 New report highlights growing concern amongst school and multi-academy trust heads at potential impact of skills crisis and need for new approach to teacher recruitment
More than three quarters (79%) of school and multi-academy trust (MAT) leaders in England believe that the skills shortage in teaching will become more severe over the next three years, and 84% believe that a culture of 'recruitment compromise' is undermining overall performance within their schools.
Research from Affinity Workforce finds that the talent crisis within primary and secondary education teaching is getting significantly worse, to the extent that almost three quarters (70%) of school leaders find recruitment to be the hardest and most stressful part of their job.
As many as 85% of school and MAT heads report that they regularly compromise or deviate from their original recruitment specification simply in order to get teachers in to fill vacant positions. Examples of this include compromising on qualifications and skills (46%), cultural fit (44%), experience (44%), or subject specialism (44%).
The research forms the basis of a new report being launched today, Driving the Performance Agenda in Education, which explores the steps that school and MAT leaders are taking in order to tackle the skills crisis and to attract high-quality teaching staff.
The research shows that it is not just recruitment that is getting harder; retention of existing teaching staff is also a major worry for school heads. A third (34%) report that the retention of high-quality staff has become more challenging in the past two years, and two thirds (68%) are now as concerned about retaining teachers as they are about recruiting them.
"Clearly the skills shortage in teaching is starting to have a profound impact on the ability of head teachers to drive performance and classroom experiences for pupils. The situation is becoming unsustainable," said Nicola McQueen, CEO of Affinity Workforce.
"Everybody agrees that more needs to be done to increase the number of newly qualified teachers and retain those already within the profession. However, we all know that there will be no quick fixes to this issue. So instead, what we're seeing is school and MAT leaders recognising the need for new approaches to recruitment and retention as the battle to attract and retain high quality teaching talent gets ever more fierce. The research shows how new data and technology-driven recruitment models, combined with greater collaboration across MATs and schools, are helping some head teachers to improve their employer brands and take a more strategic, proactive approach to recruitment."
The research reveals the challenges that schools and MATs currently face in developing effective workforce strategies. More than two thirds (69%) admit that they lack the data and insight they need to drive change in how they recruit and manage staff, and many are unable to regularly review key metrics such as employee performance, expenditure on supply teachers and leadership pipeline. Very few schools and MATs have a long-term workforce plan or vision in place. Indeed, 72% of leaders say they are unable to plan more than 9 months ahead, and 41% are unable to plan beyond 6 months ahead.
The research highlights the key priorities for schools and MAT leaders looking to address skills shortages within their teaching workforce. Key workforce objectives in 2018/19 include improved workforce planning (97%); development of employer brand (95%); more attractive training/Continuous Professional Development (CPD) offerings for teachers (85%); and enhanced data and reporting capabilities (82%).
Anne Hudson of Woodard Academies Trust, one of a number of senior MAT execs and head teachers who contributed to the research, said: "The challenge of finding and holding onto first-rate teachers is now the most pressing concern for senior staff in schools. It's a never-ending challenge, juggling resource and delivering great education. What's evident from this report is that, as a profession, we need to embrace new ideas and approaches to encourage people into teaching and into our own institutions, and equally importantly, we need to do a better job of developing, motivating and looking after the wellbeing of our teachers."

About the Affinity Workforce
Affinity Workforce
provides innovative and flexible resourcing solutions to organisations in the education, healthcare and social care sectors, helping them to access the talent and skills they need to deliver high-quality outcomes to pupils and patients. Affinity Workforce, and its operating brands, Monarch Education, CER, Team24 and Medicare First, has a rich 25-year heritage in public services recruitment, supporting more than 4,000 schools, 160 local authorities and 1,200 hospitals and healthcare institutions. With almost 500 expert consultants and a truly national footprint, Affinity Workforce helps organisations at the forefront of public service delivery to find, attract and retain the very best staff, helping to reduce costs, address potentially crippling skills shortages, and drive up performance.
Don't forget to follow us on 
Twitter, like us on
Facebook, or connect with us on
LinkedIn!