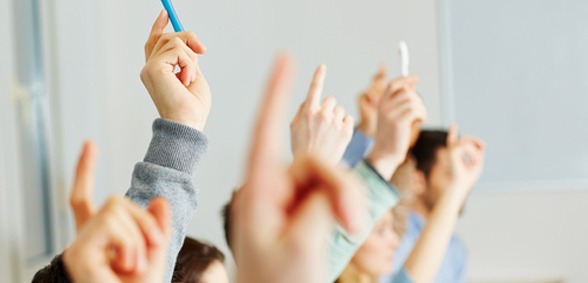 CREDIT: This story was first seen in TES
Some small schools could become "unsustainable" because of the government's proposed funding overhaul, headteachers have warned.
TES reports that the NAHT headteachers' union has voiced concerns that the "reduction" in the lump sum part of the formula to £110,000 would hit small schools particularly hard.
The government plans to continue to provide every school with a lump sum, but at a lower level than the current national average "so that we can direct more funding to the pupil-led factors", according to the consultation on the formula.
It also plans to provide small and remote schools with additional funding, over and above the lump sum, "to recognise that they can face greater challenges in finding efficiencies and partnering with other schools".
But the NAHT said today, March 17: "The reduction in the lump sum to £110,000 could make some small schools unsustainable."
The union has several other concerns about the formula, which are set out in its response to the Department for Education's consultation ending on March 22. For example, it says that there should be "more equity of funding for deprivation and low prior attainment between primary and secondary pupils".
It also says funding for pupils with English as an additional language should be weighted to provide the greatest support at the earliest opportunity. The union said this would require 50 per cent of the funding to be allocated in the first year that a pupil enters the English system, 35% in the second and 15% in the third.
Overall, the union is concerned that schools are not being funded at a level that provides the resources they need.
General secretary Russell Hobby said: "The design of the formula itself strikes a good balance between the principles of fairness and stability. It is right to weight funds significantly towards disadvantaged pupils.
"However, we have been clear that the biggest threat to the formula is the sufficiency of funding provided overall. Without enough money being put in, the aim to distribute funds more fairly will not result in the uplift that many school leaders hope for.
"School funding is in crisis. This is not due to the funding formula; it is due to the real-terms cut schools are facing. Flat budgets are eroded by rising costs for national insurance, pensions, and, from April, the apprenticeship levy."
The NAHT's submission to the consultation will also call for the £384 million clawed back by the Treasury, originally intended for the academy conversion programme, to be reallocated to support the introduction of the national funding formula and the formula for high-needs funding.
Don't forget to follow us on Twitter, like us on Facebook, or connect with us on LinkedIn!