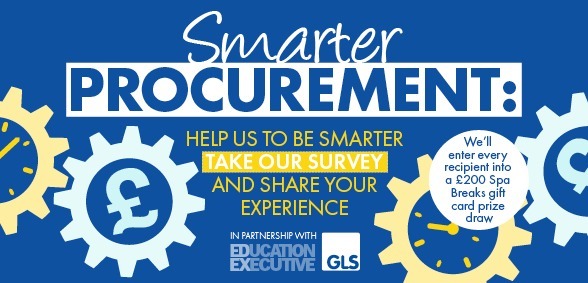 The old adage goes, 'Many hands make light work'. While this is true in most scenarios, however, in some cases many untrained hands can complicate the work. Although procurement most often falls squarely on the SBM's shoulders, it actually involves a number of members of staff. EdExec and GLS Educational Supplies consider the benefits of CPD for those responsible for school procurement and the wider school community
The SBM role has undergone professionalisation, assuming greater accountability and becoming loaded with greater expectations; yet tradition can hamper progress and, in some instances, there's a slowness around new ways of working being recognised and for new processes to take hold. For example, procurement procedures are sometimes undermined by habitual purchasing or resistance to embedding best practice emanating from the wider school staff.
Professional development has a real and positive impact on school staff and the organisations they work in – improving business decision-making as well as standards and outcomes for students. A 2018 survey, conducted by the Outstanding Leaders Partnership (OLP), found that 80% of respondents planned to maintain or increase levels of CPD investment in their staff, while 94% said they would benefit from additional support and professional development – despite budget and time pressures.
There has already been a focus on ensuring that SBMs, and others managing the procurement process, are undertaking relevant CPD – through the courses offered by representative bodies and other professional organisations, a range of CPD events, peer-to-peer mentoring, etc.
This level of professional development has seen those at the heart of the process improve their approach to procurement; however, the kind of 'smarter procurement' we're striving for requires a school-wide commitment – it's important that all involved understand, and comply with, the official procurement process in order for this to be fully-streamlined. Ask yourself:
What is the importance of up-skilling support staff and also your school's teaching staff in the art of procurement?
Would a staff body that is more engaged in the procurement process help to streamline it?
Could a procurement-savvy school staff ultimately make for more effective procurement that is less of an administrative burden and more budget-considerate?
In partnership with GLS, EdExec is exploring smarter procurement and how schools can achieve it. This is one of the areas that we're looking into and we'd appreciate your ideas and insights. We're hoping to ascertain the areas of procurement that you find most challenging and how the procurement process can be improved.
The findings of our survey will be fed into a wider body of research and, ultimately, published as a white paper that will be shared with the sector.
Don't forget to follow us on Twitter, like us on Facebook, or connect with us on LinkedIn!