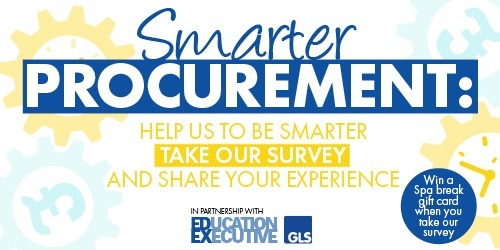 The internet has revolutionised how we buy. E-procurement facilitates many of the administrative aspects of the procurement process by enabling schools to source, order and arrange receipt and payment for the whole range of resources and services in a single automated process… and then to repeat when necessary. EdExec, in partnership with GLS Educational Supplies, asks what is to be gained and why more schools are making the switch to e-procurement
The world is changing and it's changing fast! How we educate, manage and operate are changing with it and schools have undergone great changes in recent years – for instance academisation and the general increase in autonomy granted to maintained schools, increasing and changing regulation and legislation – as well as challenges around budget, staffing and education outcomes. As a result, schools are finding new ways of managing.
Where time and money are, understandably, finite resources there is an increased focus on reducing overheads while trying to avoid cutting resources. However, faced with what the Department for Education has admitted is an eight per cent per student cut, the management of the budget has become paramount and the pressure is on those tasked with it – school business leaders.
How are schools making this easier? Innovation in the education system is rife, and it's often the smaller, strategic changes that are having the greatest impact. One area that we are focusing on is smarter procurement.
Smarter procurement ensures:
financial savings that can be re-invested in your school;

goods and services are fit-for-purpose;

that suppliers deliver as agreed and financial obligations are complied with; and

that you save time and effort along the way.
In the past, managing all this has been a challenge because the procurement process passes through many hands.
As the SBM role has been professionalised, confidence has grown and there is a concerted effort to push back against suppliers to ensure that the best deal – that is, value for money – is secured for the school. Suppliers are beginning to recognise this and technology is able to facilitate it – seeking to save schools those two key resources, time and money.
Schools are increasingly finding e-procurement to be an effective way to manage supplier lists in order to purchase the right goods and services for their schools in a cost and time-effective way. It allows schools to compare prices, services and quality with ease and also to shop efficiently – offering the ability to compile lists electronically using tools such as comparing process, switch and save functions, managing approvals and repeat orders.
We've partnered with GLS Educational Supplies to ascertain the benefits of this process to SBMs, and to look at the wider procurement process to identify how it can be improved; what tools and resources would make your procurement journey better?
To this end, we're undertaking research – informed in part by our reader survey – the findings of which will be published in a white paper and shared with the sector. Your insights have an invaluable part to play in this, so please make sure that you take our smarter procurement survey and look out for the research when published.
Share your insights into procurement, take the smarter procurement survey
HERE
Don't forget to follow us on Twitter, like us on Facebook, or connect with us on LinkedIn!