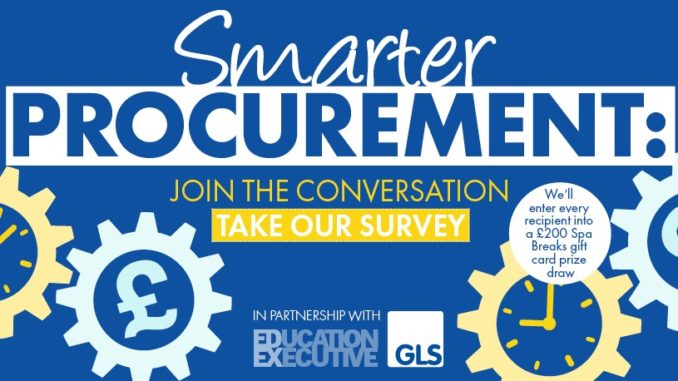 Understanding your school's finances can help you to identify areas where savings can be made and makes it easier to compare current deals and opportunities. EdExec, in partnership with GLS, considers the areas in which schools can make potential savings through smarter procurement
According to analysis published by the Education Policy Institute (EPI) in January, school budgets in England remain in a precarious state, and funding remains a significant issue.
School revenue balances in England provides a detailed picture of the current state of school finances. The report found that schools are effectively adjusting their expenditure to match their income – as reflected in a decrease in the proportion of maintained primary, secondary and special schools spending more than their income. However, spending remains an issue as 48% of primary, 54% of secondary, and 45% of special schools spent more than their income in the 2016-17 academic year.
The news for primary and secondary academies was positive in that the proportion of academies spending more than their income is less than for local authority (LA) maintained schools.
The report also shed some light on surplus balances in schools, observing that the value of surplus balances is more than that of deficit balances. In 2017-18, the total value of deficit balances was £233 million, compared to a total value of surplus balances of £1,794 million, leading the report's author to look at how this money might be redistributed and the challenges faced by the Department for Education and LAs in doing so. At the time Geoff Barton, general secretary of ASCL, said that such surpluses were the result of 'prudent financial management'.
One recommendation made by the EPI think tank was that, with increasing financial pressures on schools – particularly secondaries – the government should consider whether higher per pupil funding is needed, or whether efficiency savings can make up part of the current shortfalls – stipulating that such assessments should be made before the anticipated spending review.
If it's the latter, where are further efficiency savings to be made?
Make the change
Understanding your school's spend – being able to marry educational improvement with financial planning – is essential to achieving this and requires streamlined processes which facilitate smarter procurement that are understood across the school community. However, this can be time-consuming – and time is another resource that's in short supply in the busy school environment.
That's why we're undertaking research to examine the areas that SBMs find most challenging to identify how the procurement function can be streamlined to improve efficiency, reduce costs and give you back some time; the findings will be published in a white paper and shared with the sector.
We're gathering the insights and experiences of those on the frontline who undertake and engage with the procurement process on a daily basis, so please make sure that you take our smarter procurement survey and look out for the research when published.
Share your insights into procurement,
take the smarter procurement survey
!
For a long time, GLS has understood the pressures faced by school business managers nationwide. Recently, we've been asking ourselves, how can we get involved and truly add value to the SBM community? This white paper is our opportunity to offer honest, tangible advice to help you to increase time and money saving opportunities within your school. It's also a chance for us to share the views of the wider, collaborative SBM network within a single, easy-to-digest document that will remain useful for years to come.
Don't forget to follow us on Twitter, like us on Facebook, or connect with us on LinkedIn!