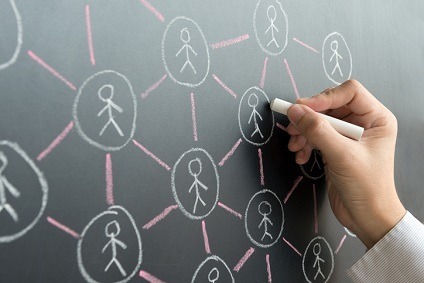 A new report has revealed that successive governments have failed to narrow the social mobility gap between rich and poor, concluding that, 'Schools are not yet the engines of social mobility they should be'
Assessing the political policies and strategies aimed at increasing social mobility by successive UK governments over the last two decades, the Social Mobility Commission's report, Time for Change report, suggests that new geographical, income and generational divides have opened up.
What the report says about schools
While acknowledging that progress in closing attainment gaps at primary school level has been 'significant', the report provides a different picture in relation to secondary schools. 'The gap between children who are eligible for Free School Meals (FSM) and their better-off classmates increases substantially at secondary school,' it says. 'The attainment gap between poorer children and their wealthier counterparts at 16 is as large as it was twenty years ago. Worryingly, geographical inequality amongst the poorest children in England has increased as attainment in London schools has improved far faster than in the rest of the country."
The report estimates that it will take another 12 years before the attainment gap at key stage 2 is completely closed and adds that there's 'no prospect' of this happening at either GCSE or A level.
An income divide
The commission used a traffic light rating system of red, amber and green for 'each arena of public policy'. 'Early years' and 'school' were given an amber rating while 'training/university' and 'work' were rated red.
Among its findings relating to a 'more acute' income divide the report outlines that, during 1997-2017, the bottom 20% of households saw their incomes improve by £10 per week compared to £300 a week for the top 20%, whilst overall earnings have yet to reach levels of 2008, when average earnings amounted to £570 per week.
In his closing remarks, chair of the commission, former Labour Minister Alan Milburn writes, "There is a growing sense in the nation that these divisions are not sustainable, socially, economically or politically. There is a hunger for change.
"The policies of the past have brought some progress, but many are no longer fit for purpose in our changing world. The old agenda has not delivered enough social progress. New approaches are needed if Britain is to become a fairer and more equal country."

Now and then: Fast facts from the 
Time for Change report
Two decades ago less than 10% of the population were internet users; today nearly 90% are.
Two decades ago there were more manual than professional jobs; now the reverse is true.
In 1997 most people's idea of a job was long-term employment on a secure contract. Today nearly five million people are in self-employment, over 1.5 million people are on short-term contracts and approaching a million people are on zero-hours contracts.
Public spending rose from 38% when Labour came to office in 1997 to a peak of 45% of GDP when it left in 2010. It fell to 40% in 2016 and is projected to be back at 38% by 2022.
Don't forget to follow us on Twitter, like us on Facebook, or connect with us on LinkedIn!