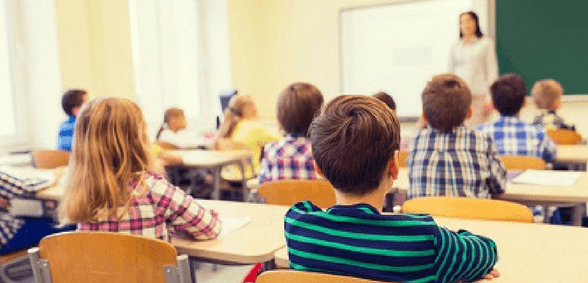 The latest State of the Nation report from the Social Mobility Commission highlights inequality in Britain and sets out key findings and recommendations. Education bodies say schools are doing their very best to help solve the problem – but highlight that they can't do it on their own
The recently published report from the Social Mobility Commission, State of the Nation 2018-19: Social Mobility in Great Britain, has highlighted inequalities in Britain – from birth to work. The report also finds that those born privileged are likely to remain privileged, whilst those born disadvantaged face hurdles in improving their social mobility. As a result, the commission has called on the government to take urgent action to help close the 'privilege gap'.
It is the commission's sixth comprehensive report of this nature, and covers early childhood, schools, universities, further education and work – revealing that social mobility has remained stagnant for the last four years.
"At a time when our country needs to be highly productive, and able to carve out a new role in a shifting political and economic landscape, we must find a way to maximise the talent of all our citizens – especially those who start the furthest behind," says Dame Martina Milburn, chair of the commission.
To address inequalities, the commission has urged the government to:
extend eligibility and uptake of the 30-hour childcare offer to those only working eight hours a week, as a first step towards making it available to more low-income families;
raise per pupil funding by a significant amount for those aged 16 to 19, and introduce a new pupil premium for disadvantaged students in that age group; and
become an accredited voluntary living wage employer, so that government departments pay the voluntary living wage to civil servants and all contracted workers – including cleaning and catering staff.
"It is vital that young people have more choice to shape their own lives. This means not only ensuring that they get better qualifications, but also making sure they have an informed choice to take up an apprenticeship rather than taking a degree, to find a job which is fulfilling and the choice to stay where they grew up – rather than moving away," Dame Martina adds.
Schools are doing their best
The report notes that disadvantaged pupils start school years behind their peers in terms of attainment, but they can catch up with good schooling. However, the latest figures show a 14 percentage point gap at age 11 – rising to 22.5 at age 19. 
"Schools and colleges are doing their very best to close the attainment gap between disadvantaged students and other students, but they are doing so in incredibly difficult circumstances. These include totally inadequate levels of funding, rising levels of pupil poverty and cuts to local support services for vulnerable families," says Geoff Barton, general secretary of the ASCL.
"We welcome the Social Mobility Commission's recommendation to extend free childcare and to improve funding for 16-19 education, which is an area that is chronically underfunded at present. It is a mystery why the government thinks it is okay to provide so little money for this vital sector when this phase of education is obviously crucial for onward progression to university courses, apprenticeships and careers.
"The government must also improve the level of funding for primary and secondary schools in general, and for high needs provision – and it needs to back up the work of schools with joined-up social and economic policies which restore hope to disadvantaged communities."
Schools can't solve the issue alone
"Rightly, schools are at the centre of the efforts to improve equality of opportunity, but it would be wrong to expect schools to solve the problem on their own. The issues that underpin inequality reach far beyond the school gates and exist throughout the communities that schools serve," adds Paul Whiteman, general secretary of the NAHT.
"Some of the areas where it is hardest to be socially mobile have suffered from decades of under-investment and shrinking opportunities for well-paid and highly-skilled work. If we're serious about improving equality in the UK we've got to look at all these factors. Schools can't do it alone. It would also be entirely wrong to expect schools to make a difference if they are struggling for money themselves.
"The alarm bells are ringing. The DfE seems to be paying attention. Now it's time for the treasury to wake up too."

A summary of key findings – including those for early years, schools and further education – and key recommendations is available
here
.
Don't forget to follow us on 
Twitter
, like us on 
Facebook
, or connect with us on 
LinkedIn!