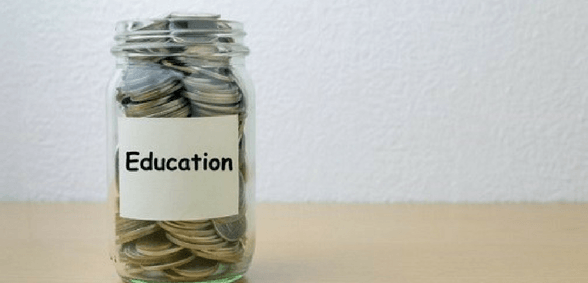 All those working in education understand and feel, at different levels, the impact a lack of funding is having in our schools. Chris Rossiter, a chair of governors, academy trustee and chief executive of the Driver Youth Trust, sees colleagues making difficult decisions, daily, about how best to use money. This is his advice on how to spend well and spend wisely
According to the IFS, school spending per pupil has fallen in real terms over the last few years, and the proportion of schools with budgets in the red has almost quadrupled. Many of us are facing a 'financial cliff edge'.
Recent evidence published by the Department for Education shows that, since 2002/3, spending on support staff has increased by 138 per cent. The same analysis points to additional spending on educational consultants, which is up 196 per cent over the same period.
Committing funds to pay for support staff is crucial to in-school provision for learners with special educational needs and/or disabilities (SEND). However, spending in one area might mean that there are few pennies left for specialist support services, interventions and consultancy for schools, which have real impact for young people. Sometimes an outside viewpoint is a vital way to get fresh perspectives on intractable problems – but this is always a balancing act.
If you are procuring a new set of desks, an IT suite or a boiler there are clear procurement guidelines to turn to. However, this is not the same for the commissioning of SEND professionals. The average specialist leader of education day rate is £350, national leaders of education cost £500, and the sky really is the limit with self-styled 'consultants'.
The morality of charging £650 plus per day is questionable, in my view, but, more importantly, how do schools actually know who is effective, if they are the right fit for their school and, ultimately, whether they will make any difference for the kids?
So, if you're thinking about using a consultant, consider:
Do they have relevant qualifications, accreditations or registrations with professional bodies? Without these you cannot be sure they are practising legally or in-line with expected norms.
Can they demonstrate impact of recent work in similar settings, or with young people with similar profiles of need? Ask for a detailed and logical explanation of their work and its impact; if they can't provide it, be sceptical.
Are they explicit about what and how they will deliver? Consultants should be doing their own analysis of your school's issues and contributing their expertise to help you formulate the right solutions. If someone tells you 'exactly' what you need after a fifteen-minute observation or a learning walk – walk them straight to the door.
Are they supporting your staff to learn and develop? Shadowing staff and providing direct feedback is a simple, and relatively low-cost way, of building skills and it comes at no direct cost to the consultant.
Do they have indemnity and liability insurances? This should be a given.
Professional and competent consultants can be invaluable and expedient for a school; yet this type of support is also likely to be more expensive and may have no bearing on your longer-term sustainability.
Remember that schools operate in a buyers' market; exercising wisdom over who you commission is likely to better for your young people, as well as your bank balance.
Don't forget to follow us on Twitter, like us on Facebook, or connect with us on LinkedIn!