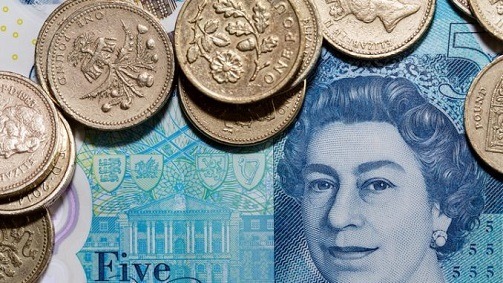 Credit: This story was first seen on TES
School business managers warn that staff cuts are 'inevitable' unless more funding is made available to schools,
TES
reports.
School budgets are at "breaking point" because of insufficient funding, school business managers have warned.
Ahead of the NAHT's school business management conference in Birmingham – the first major conference on school funding since the election – school finance professionals have said staff cuts are "inevitable" unless the government changes course on funding.
In a speech at the conference, the NAHT's general secretary Russell Hobby is set to claim that school funding was "one of the defining issues of the general election".
"The new government must now listen. The calls for more funding will not go away," he will add.
Grahame Colcough, school business manager at Burnwood Community School in Staffordshire, said his school will have to cope with a funding reduction of over £140,000.
"Even the schools that look OK at the moment, if you look at their five-year forecasts, it is looking very difficult ahead," he added.
David Carlin, a school business manager at Acton High School, said school finance professionals are having to deal with "the stress of having to raise the issue of making staff redundant or advising that we don't replace staff who leave."
"It's a large cross to bear as we head home each evening," he added.
Nicky Gillhespy, school business manager with the LEO Academy Trust, said she had "never felt under so much pressure to balance the budgets as I do now".
She said staff cuts are "inevitable" in all of the trust's four primary schools because "that's the only budget left to cut".
"Already we spend time looking for best deals, to buy glue sticks at reduced costs and turn off lights to save energy, but it just isn't going to work anymore."
And Caroline Collins, head of school business strategy and resources at Miles Coverdale Primary in London, said she is "not sure how long we can last before cutting back on people".
During the election the Conservatives pledged to increase school funding by £4 billion over the next parliament.
However, David Laws, executive chair of the Education Policy Institute thinktank, said this would still leave schools "significantly affected by real-terms pressures over the course of the parliament".
Mr Laws, who is also speaking at today's conference, said the government should consider reviewing its school funding plans to ensure they are "consistent with meeting challenges such as the need to attract and retain high-quality teachers and secure political support for a new funding formula in a parliament with no overall Conservative majority."
Stephen Morales, the chief executive of the National Association of School Business Management, said that if the school system is to become self-sufficient it will need "financial operators with the skills to do it".