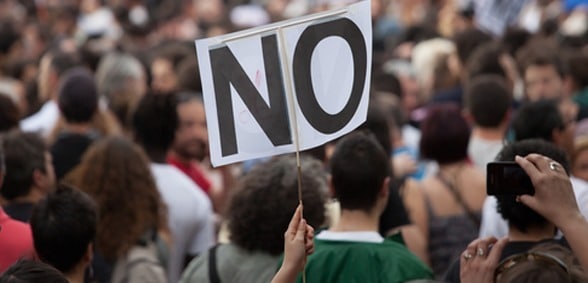 As reported by the BBC, strike action has restarted at a school in Belfast, following several days of strike action towards the end of last year
Teaching members of NASUWT at St Patrick's Primary School in Belfast went on strike yesterday, thanks to an ongoing dispute.
The group took six days of strike action last November, but NASUWT says that the school hasn't addressed the staff members' concerns, prompting further action.
As the majority of teachers continued to work – with around a third altogether being NASUWT members – the school didn't close.
The plan is for the strike to continue through today and tomorrow.
"This action is as a result of the continuing failure of the employer to respond appropriately to the deep concerns of teachers at the school about the culture in which they are expected to work, which is having a detrimental impact on their working conditions, their health and wellbeing," the union said.
The NASUWT general secretary, Chris Keates, said insufficient progress has been made regarding the issue staff are striking over.
"Following the previous strike action in November, the NASUWT engaged positively and constructively with the employer," she said.
"However, all these months later the teachers at the school have yet to see an improvement in their working environment.
"They need tangible changes now, not months down the line."
The principal of the school, Margaret Neeson, told BBC News NI: "The education and wellbeing of our pupils is our priority.
"The school will remain open as we are focused on that."
Don't forget to follow us on Twitter, like us on Facebook, or connect with us on LinkedIn!