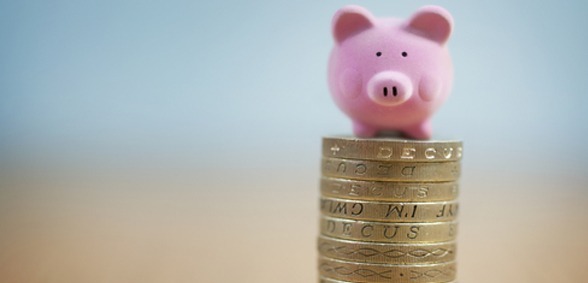 A new study shows that families of university pupils are being forced to lend them hundreds of pounds every month – not due to high tuition fees, but inadequate student loan amounts
Over one in five parents (21%) subsidise their children's studies at university by over £400 a month, with over half (55%) giving over £200 a month. 56% of parents say this is not affordable for them.
The survey of 100 parents with children at university was conducted by The Scholarship Hub. It reveals the high levels of support that families are giving to students and how this impacts them.
Over one in eight parents (82%) feel that maintenance loans do not cover students' living costs adequately, which is forcing parents to step in.
To do this, almost two-thirds (62%) of parents are cutting back on other spending with one in five (22%) cutting back on holidays, 14% on house repairs, 11% on new clothes, 9% on general things, like food bills and travel, and six per cent on entertainment expenses. Some are also using their savings.
As well as parents, over one in five (21%) grandparents are contributing financially to support grandchildren at university.
Karen Kennard, founder of The Scholarship Hub, said: "The reduction in maintenance loans means that students are scraping around for extra money from jobs or family members.
"It's not high tuition fees that are the major stumbling block for students but rather a lack of funds to cover a student's basic living costs and expenses.
"Tuition fees, in contrast, are paid directly by the student loan company to the university and aren't re-payable until the student is earning over £25,000, so they don't actually affect a student's day-to-day life."
Over half (57%) of parents are also not aware of additional funding for students, from scholarships, grants and bursaries. Previous research, conducted revealed that organisations offering scholarships often struggle to find applicants.
Half (10 out of 20 organisations) of organisations said they had to work quite hard to attract applicants, often having to extend deadlines and almost a third (seven out of 20) said they get less than 50 applicants. Only two said they got a good response.
Kennard continued: "The number of scholarships, grants and bursaries is rising each year, yet the vast majority of students aren't even aware of them.
"There are many different scholarships available and they're not just for disadvantaged students or linked to a particular university and subject. Students should be checking what they might be eligible for so they don't miss out."
Don't forget to follow us on Twitter, like us on Facebook, or connect with us on LinkedIn!