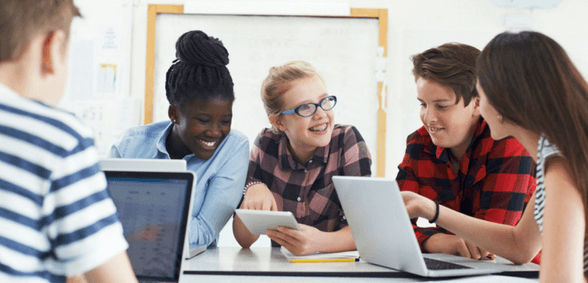 A survey by the Sutton Trust shows that high-achieving pupils aren't being recommended to become apprentices by their teachers
The number of school students interested in taking up an apprenticeship as opposed to attending university is rising, but teachers are unlikely to advise their high-performing students to take this route, according to research by the Sutton Trust.
As previously reported, the number of apprenticeships has dropped in the past year, but a recent change in the levy rulings is expected to change that. Could discouragement from teachers have contributed to the drop?
2,381 11–16 year-olds in academies and maintained schools in England and Wales were surveyed by Ipsos MORI about their attitudes to apprenticeships. 64% said they would be very or fairly interested in starting an apprenticeship – a rise of 9% since 2014. 25% of those polled this year said they were not very or not at all interested in starting an apprenticeship
The polling highlights a disconnect between young people's interest in apprenticeships and the advice they're offered at school. 40% of the young people surveyed said their teachers had never discussed the idea of apprenticeships with them. However, the proportion saying they had discussed apprenticeships with their teacher is improving – up from 31% in 2014 to 41% this year.
Separate polling of 1,246 teachers (of which 583 were secondary teachers) by the National Foundation for Educational Research (NFER) found that just 21% would advise a high performing student to opt for an apprenticeship, though this is up from 13% in 2014. 64% of respondents said they would rarely or never advise students with good grades to take this route.
Of those unlikely to advise their students to start an apprenticeship, 36% said it was down to a lack of information about apprenticeships in general and in relation to the options available to their students. 28% thought their students had better career prospects at university, while 14% cited negative views about the quality of apprenticeships on offer.
Sir Peter Lampl, founder of the Sutton Trust and chairman of the Education Endowment Foundation, said of the findings:
"The best apprenticeships offer young people outstanding career prospects and financial rewards. So it is good to see that a growing proportion see them as offering genuine alternatives to A-levels and degrees. However we need to do much more to make sure teachers advise their students to opt for apprenticeships. This includes dispelling their view that apprenticeships are not of high quality and also giving teachers access to the information they need."