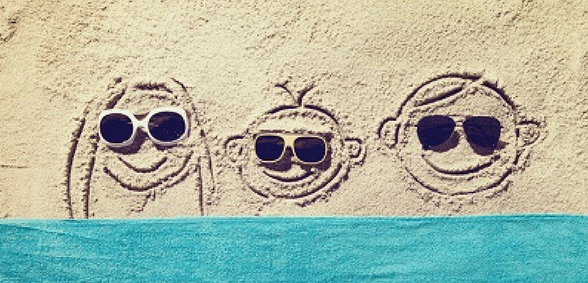 As the end of this academic year edges closer, we start to anticipate the calm corridors of the summer months. The absence of students and staff provides the perfect opportunity to undertake some essential school works.
In the May issue of Education Executive, we consider the plans that need to be put in place now to prepare for the new academic year and beyond
Prevention is better than cure, as the saying goes. Performing preventative maintenance and capital improvements over the summer period can help to reduce the workload during the school year. The relative quietude of the holidays is an opportune time to undertake time-consuming and disruptive work – without having to arrange it around timetables or sacrifice your evenings and weekends. However, now's the time to start planning.
Spring clean in summer
To capitalise on the holiday months – we all know that they're never long enough – identify the areas that you want to tackle well in advance. One priority might be ensuring that your school or academy is well-maintained and looking fresh for the new academic year. Summer's the time to get those deep-cleaning jobs that are difficult to do during the rest of the year out of the way; for example, window cleaning, carpet cleaning, floor repairs and waxing, deep-cleaning of toilets, showers and changing rooms and stairs, cleaning and maintenance of ventilation system – the list goes on… and on!
Plus, a clean school can mean a clean bill of health! "Being exposed to air pollution can increase children's allergy symptoms such as rhinitis, hay fever and asthma. This can either force children to take medication or make them miss school altogether – thus affecting their academic performance," Christian Lickfett, managing director, Commercial Air Filtration, cautions. A spring clean in summer can improve the air quality and thus the learning environment. As well as a deep-clean, it can be helpful to de-clutter – to prevent dust build up – or, to minimise air pollution in the classroom, many schools are now looking at air filtration systems which remove particle pollution such as traffic soot, bacteria, viruses and mould spores.
Adding learning appeal
"Schools are increasingly looking at the impact of their buildings on student health and wellbeing," Lucy Plumridge, associate director at HLM Architects, says. The appearance of your school does play a role in learning and teaching; the psychology of design is gaining traction and 'learner-led design' – for example, a colourful and vibrant space can help inspire teachers and students alike – is becoming more of a consideration in school design. In fact, a study by the University of Salford shows that the classroom environment can affect pupils' learning and academic progress by as much as 25%.
For school leaders who want to enhance the school environment – and the learning experience of students – there are several low-budget tricks that can be introduced. Lucy suggests creating a range of learning environments and social spaces that are well-lit and well-ventilated – this, she says, can reduce stress, increase attention spans, enhance student experience and, ultimately, impact on academic results. Treating your corridors, classrooms and staffrooms to a lick of paint over the summer period can aid this. The team at Dulux propose creating an 'oasis of calm' – building engaging classroom displays or focus walls – all of which can be achieved with some paint and a brush. Get creative!
Using Ofsted criteria as a starting point, Dulux Trade identified five areas of focus where the design of the school environment can support teaching and learning:
inspire engagement;
improve building function;
promote wellbeing;
improve teaching and learning experience;
encourage positive attitudes.
Summertime is of the essence
Time is limited, a plan is needed. "Start planning early. This gives school management time to understand the different options available for improving air quality," Christian advises, adding that sometimes the best solution is not always obvious. Remember that sufficient planning will also benefit your service provider; every job is different and careful planning and scheduling, that allows for unexpected delays, can help prevent projects running over and into the new academic year. If installing a new system – ventilation, filtration, or other – you need to ensure that you do an assessment now, before the summer.
"During the assessment you will discuss what the school would like to achieve, what work has been done so far and what the available options are," Christian explains. Once you have this information, once you know what is required, you will be better-positioned to plan how this will fit alongside other work. Premises upgrades, extensions or new builds come with their own considerations. For example, any such project must have a clear, defined brief and project ambitions. "By looking at other exemplar projects, schools can consider changing educational approaches and how adaptability and flexibility can be incorporated into the design to optimise space utilisation," Lucy explains.
Built to last
Planning is vital, and Lucy advises that you start a year in advance – so, today! "Detailed stakeholder engagement with the designers, parents, students and staff can explore aspirations, optimise the flexibility and adaptability of proposals and manage expectations," Lucy says. Once you have identified your needs, your vision and your goal, Lucy advises that you speak to a designer sooner, rather than later. "Schools often think they are restricted in what they can achieve and aren't aware of the wealth of possibilities open to them," she says. Talking to those in the know allows you to combine your understanding of student and school needs with expert industry insight. "The aspirations of a school can be raised to allow the creation of an outstanding educational project," Lucy says.
"Consultations should begin at the start of the school year to allow for a paced process; this includes feedback from staff, students and parents to refine designs and ensure affordable costs before going out to tender." Remember that enabling works need to be planned – including service provisions, diversion of facilities and the potential movement of services if works take longer than the summer period. With all this planning and scheduled work on the horizon – suddenly the quiet summer corridors seem to be filling with a new din – good luck!
This article featured in the May issue of Education Executive. Subscribe now to keep up-to-date with the latest in school business management and leadership.
Don't forget to follow us on Twitter, like us on Facebook, or connect with us on LinkedIn!