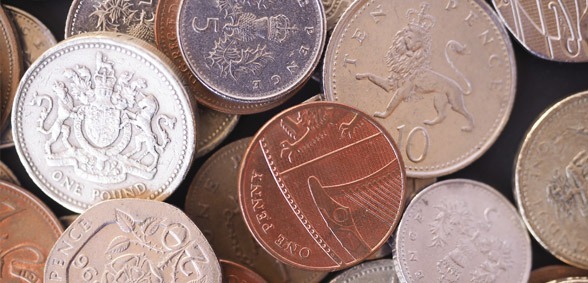 CREDIT: This story was first seen in the Sunderland Echo
All secondary heads on Wearside have written a joint letter to families warning of dire consequences if the proposed government plans go ahead, the Sunderland Echo reports.
The school leaders believe plans to create a single funding formula for schools will see Sunderland with a shortfall of £14m by the year 2019. This is an average reduction of £399 per pupil across the city, which they say could lead to the loss of 374 teachers, larger class sizes and some GCSE courses being scrapped.
In their joint letter, Sunderland headteachers say: "This disregard for our children's futures cannot be allowed to happen.
"We appeal to you to make your voice heard to alert the government to the potential harm of these proposals which will adversely affect every school child in Sunderland for many years.
"School leaders in our region have endeavoured to make every conceivable cut to our spending, but are now faced with reducing basic services still further, all to the disadvantage of your child."
They said other implications could be a reduction of basic services such as cleaning and repair work, stopping investment in books and ICT and a curriculum that fulfils only basic requirements."
The letter added: "As you can imagine, such radical considerations are the very last thing that any school wishes to do, but we are being given no option. We do not understand why children in our region are not worth greater investment."
Dave Marshall, region officer of the NAHT, said: "We are at crisis point. Every school in the region is set to lose out." They say the worst hit school in Britain will be Holy Island CE Primary, which over the lifetime of the current government will lose a staggering £8,539 per pupil.
Under the current funding system, each local authority has some say in how funding is allocated to each school, taking into account all operating costs. However, if the plans go ahead there will be one funding formula which will have to be applied to all schools.
Although the government insists this is a fairer system with greater consistency and many schools will be better off, unions and headteachers claim in real terms they will not be, due to funding freezes, inflation and cuts to the Education Services Grant, increased employer pension contributions, unfunded pay rises and the new Apprenticeship levy.
Sharon Hodgson, MP for Washington and Sunderland West, said: "In Sunderland, the total amount of money that is expected to be lost by schools across our city totals at least £14,164,875. This equates to an average decrease in funding per pupil of £405. This will have a serious impact on the education of our children, who deserve the best education possible to get on in life.
"Yet, instead of funding our current school estate to provide for the children in those schools, the government have been more focused on pushing ahead with their pet projects of selective state education with the reintroduction of grammar schools and the roll-out of academies, now what we are seeing is a crisis looming on the horizon.
"That is why it is important to hear from local head teachers, so their concerns can be taken down to Parliament to help hold the Government to account on their approach to our education system."
Key changes to the funding formula include, less funding linked to pupil numbers, less funding linked to fixed lump sum per school, more funding linked to pupil and area deprivation, more funding linked to pupil attainment at the previous stage of their education and more funding linked to remoteness of schools.
The NAHT has created a website to show what it believes will be the real term predicted impact on each individual school at www.schoolcuts.org.uk and headteachers in Sunderland are urging everyone to visit the site where they can sign a petition against the plans.
Don't forget to follow us on Twitter, like us on Facebook, or connect with us on LinkedIn!