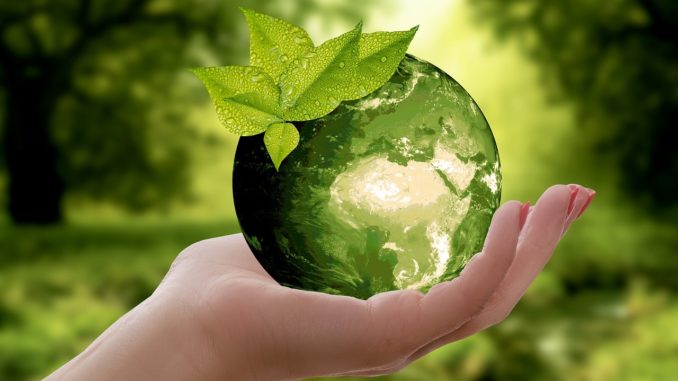 A Sunderland school has decided to do everything it can to go greener, reducing its footprint and instilling positive habits in its pupils
Hetton School in Sunderland is going above and beyond to ensure it's a more sustainable, planet-friendly school.
Earlier this year the school sent out a newsletter to parents outlining everything it's doing to promote a green ethos within the school and among students.
Dan Turner, school business manager at the school, said: "We're very proud of this move, and feel that together we're going to push suppliers to change their ways."
The newsletter reads:
David Attenborough's Blue Planet II and the 'Climate Change – The Facts' programme, combined with the UN's alarming report of 6th May paint a very bleak picture of our planet's future. They show that 'business as usual' would result in the worst-case scenario for the planet, and therefore for our students in their life-times.
As a school we have a large part to play in the impact we will have on the future-world that our students will inhabit. We have already started to take steps to lessen the school's impact upon the environment, and we plan to do much more.
For instance Creative (the catering company) already supply panini and sandwich wrappers that are fully biodegradable, as are the pots for jellies and yoghurts.
We also planted 200 trees on the perimeter of the site this spring to help mitigate our carbon footprint. More will be planted to continue this process.
We plan to take our actions much further, through the following steps:
· Remove all single-use plastics from sale, selling flavoured drinks from cans and cartons.
· Stop selling plain water completely. Students will be issued with a Hetton-branded metal drinks bottle, re-fillable from our four water fountains. More can be purchased for £5 each.
· Remove most beef and lamb meat products from the menu, as 'ruminant' animals (cattle and sheep) produce high levels of greenhouse gases, and grazing land frequently is derived from decimated rain-forest areas. Milk / dairy will remain on sale.
· Stop selling hot meals in polystyrene trays. Source a cardboard alternative.
· Introduce a central recycling point, encouraging all to recycle cans, plastic or paper.
· We are trying to go completely cashless for meal and trip monies. This helps the environment by requiring less trips to the bank, and creates less of a paper-trail.
· Reduce photocopying wherever possible, as we use far too much paper!
The school wants to hear about what you think it could do to further improve its green credentials: [email protected]
Don't forget to follow us on Twitter, like us on Facebook, or connect with us on LinkedIn!