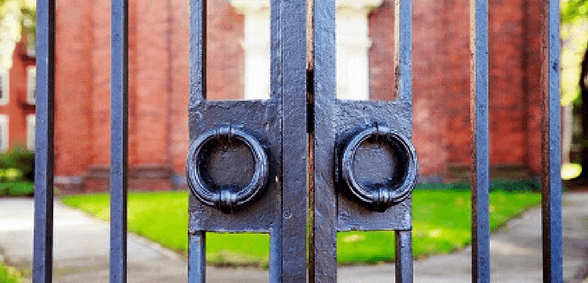 CREDIT: This story was originally seen on GMB.org.uk
An academy chain in Walsall has slashed school support jobs following a botched financial situation which has left the GMB furious
The GMB, the union for school support staff, has heavily criticised Walsall Academy for cutting 13 school support jobs.
The organisation referred to the 13 roles as 'vital', and those who previously held them have been made redundant. Disorganised finances have ensured that Walsall's Bloxwich Academy has had to make serious cuts across primary and secondary school sites, despite the fact that chief executive of the group, Dame Maureen Brennan, receives £150,000 per year in wages. The GMB has been supporting union members in attempting to create alternative proposals, such as reducing Brennan's pay.
The academy has offered no other options besides the redundancies, however.
The support staff in question, who will have to leave this summer, have been praised by the GMB as being key players in the academy recently being taken out of special measures. It is unclear what impact the large loss of 13 staff will now have on pupils' education and general school support.
Justine Jones, GMB Organiser, said:
"This is a massive blow to our members. They are some of the lowest paid workers at the academy, but consistently go above and beyond the call of duty to support the pupils.
"They are extremely anxious that this number of redundancies will have a huge impact.
"Not least on the remaining staff who will be expected to pick up the work of those who've been dismissed.
"We know it is getting increasingly harder for schools to provide a decent education for our children, but the answer is not to just continually keep attacking the lowest paid workers.
"As a first step, academies should look at their management and administrative costs before looking to take away vital support from the most vulnerable pupils."
Gill Ogilvie, prospective Labour parliamentary candidate for Walsall North, added:
"Despite the Tories' statements about schools cuts, we know that schools are facing significant pressures on funding. We are seeing the effect of this right across Walsall and it is our children's education that is suffering as a result.
"As the Tories show no signs of addressing this, it is not going to get better until we get a change of government."
Don't forget to follow us on Twitter, like us on Facebook, or connect with us on LinkedIn!