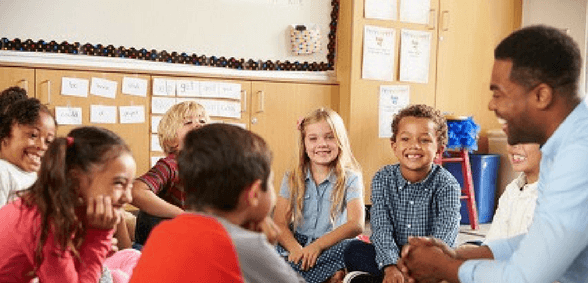 While classroom pressures and teacher workloads might seem a million miles away from every-day SBL-life, teacher recruitment, retention and even CPD can cross over to become part of the SBL agenda. We've looked at recruitment and retention in the past and now shine a spotlight on teacher CPD.
Former teacher and founder of EDLounge, Sam Warnes, discusses 'virtual CPD', explaining how it supports busy teachers in making the very most of their professional development in light of increasing workloads and decreasing resources.   
It's widely accepted, amongst all sectors, that in order for employees to get the best results they need to stay up-to-date with the latest trends and research in their fields and have the opportunity to develop themselves in order to take on more complex roles. The education sector is no exception. It is, however, one of the few sectors that doesn't seem to prioritise this practice enough.
Barriers to CPD
When it comes to schools investing in CPD (or anything for that matter), we have to talk about 'budget'. Most schools will have a strict budget they have to adhere to each year, and CPD training can be quite expensive, forcing some schools to opt for the most affordable packages for their teachers. Unfortunately, however, this won't necessarily be the best or the most beneficial training available, making it unappealing to busy teachers.
What may put teachers off further is the fact that research by the Teacher Development Trust also shows the most common training involves sitting down and watching a PowerPoint; again, the effectiveness of this approach may also be brought into question by time-poor teachers.
In addition, schools provide an average of five inset days per year which are often used to catch up on administrative tasks. With the workforce stretched and areas like high-stakes testing taking up much more of a typical workday, CPD tends to be left to individual teachers to arrange. This is problematic for a number of reasons, including the fact that teachers have to arrange for cover if they attend training during the week.
One solution to this is weekend courses, which have become more prevalent; however, once again, the cost of these, combined with the need for many to arrange for childcare, means that this approach is not ideal.
The future of CPD
Virtual CPD allows teachers to expand their knowledge on a topic without leaving their desks (or houses, or wherever they choose to do it) and it is not time-limited; online courses are always available. This means that trainees are able to take them whenever it suits their schedule and also that they can refer back to the full course and materials whenever necessary. When individuals or schools select a provider that is able to offer a wide range of courses, they can access all courses on the same page.
Virtual CPD also has the advantage of being significantly cheaper than a training session that requires a trainer to be brought in, lunch to be provided and materials to be purchased.
In my opinion, virtual or online CPD is the future of CPD and teacher training, and is not to be confused with 'another boring PowerPoint click through' – virtual CPD courses have expanded far beyond the typical lecture approach! Many provide opportunities to check understanding which crowded, in-person training sessions don't; because each individual can go at their own pace, with quizzes at the end of sections and detailed explanations of correct answers, the content of the lessons are more likely to be retained. Some can now even do virtual CPD and scenario-based learning alongside schools using the platform to create their own CPD, to show best practice or that they are an elite performer!
Similarly, discussion forums have become prevalent. These allow teachers from different schools and regions to share how they implement various practices or discuss alternative ways to achieve goals. These forums are often moderated by a course leader and so, regardless of the time when teachers undergo the training, answers are constantly refreshed.
With teachers everywhere embracing technology to improve the lessons they give their students, isn't it about time that they – and their school leaders – make the same commitment to quality learning for themselves? Virtual CPD makes this decision a whole lot easier for them to make, and, more importantly, to adhere to.
Don't forget to follow us on Twitter, like us on Facebook, or connect with us on LinkedIn!