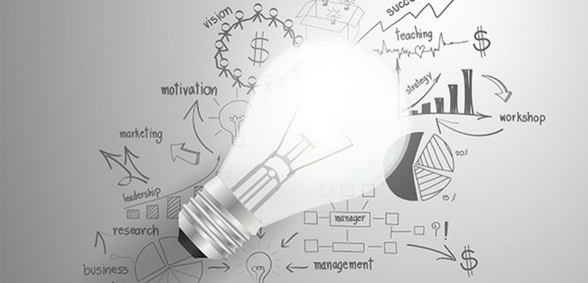 Are you supporting the professionalisation journey – both for yourselves and your profession?
Having joined the Institute of School Business Leadership (ISBL) in October 2017, our new executive director of professional development has spent the first six months assessing the landscape and needs of the profession. He is now ready to work with colleagues here at the institute, our active members and Fellows plus practitioners, trade unions and other professional bodies – including CIPFA, CIPD and CIPS – to provide opportunities for professional development and CPD from entry to the profession through to executive leadership.
Defining your goals
To assess the needs of this unique workforce and ensure that the career development offered supported all school business professionals it was imperative that he considered what a profession is. This is an important reference point as it will help to underpin ISBL's commitment to focus on professionalisation and the continuous improvement of practice.
According to Wikipedia, a profession is defined as: 'When any trade or occupation transforms itself through the development of formal qualifications based upon education, apprenticeship and examinations, the emergence of regulatory bodies with powers to admit and discipline members and some degree of monopoly rights.
'All professions involve technical, specialized and highly skilled work. Training for this work involves obtaining degrees and professional qualifications. Updating skills through continuing education is required through training.'
The above description provides clear affirmation that school business practitioners must see themselves as being in and part of a profession. The huge strides taken by the sector to produce professional standards, short courses, qualifications, training and apprenticeships cement the importance and prominence of the role.
A matter of evolution
This is a fantastic achievement as we remind ourselves that bursars began to emerge in the state sector in the late 1990s with grant-maintained status, with NASBM producing a set of Professional Standards that underpin the development of the profession in 2015, following the great expansion of the role and development of school business professionals.
Finally, the creation of Institute of School Business Leadership, in 2017, demonstrates a determination to provide quality assurance and confidence to the sector at large, that professionalisation is key to success.
So, now that we can demonstrate that school business practitioners operate as professionals, it's imperative that they look to plan, execute and evaluate their professional development and have a professional body to support them achieve this.
In the changing world in which we work, continued investment in personal development is vital. This sustained support will help school business practitioners keep pace with new legislation, new practices and ensure that the status and profile of the school business professional will continue to grow and be acknowledged by other school business leaders.
The future for this profession is bright – the key is sustainable professional development to support it.

Further information
More information is available via the following links: on the work of the
ISBL
, to
join
your professional body or gain more understanding of
professional development
and how to assess your personal needs. Or alternatively call ISBL on 02476 231221.0