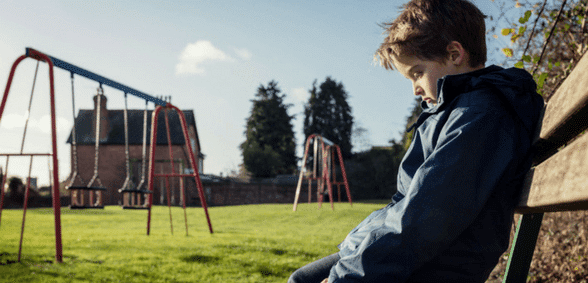 The NEU has surveyed school leaders and teachers across England regarding pupil poverty
In advance of the National Education Union's annual conference (15-18 April) more than 8,000 teachers, school leaders and support staff from across the UK have made clear their views on the state of education and the conditions they are having to work under. Results will be released over the course of conference.
One major concern is child poverty. Education professionals are reporting a significant increase in the visibility of child poverty in their school/college and provided us with many distressing examples from daily life.
In-work poverty, housing issues such as high rents, homelessness and insecurity, as well as fears about how matters would deteriorate with Universal Credit, are common factors. They are having a parlous effect on the learning of children living in poverty.
This situation is compounded by the education funding crisis which means schools and colleges can, reluctantly, do less and less to attempt to counter the impacts of poverty on young people's education.
There is a clear link, too, with the austerity agenda of successive Conservative governments.
Concern
Members are deeply concerned by the effects of poverty and low income on the learning of their students, with an overwhelming 91% agreeing it to be a factor. Half the survey respondents feel it is a significant factor.
| | | | | |
| --- | --- | --- | --- | --- |
| To a large extent | To some extent | To a small extent | No impact | Don't know |
| 49% | 33% | 10% | 5% | 3% |
This is a view consistently held across primary, secondary and college sectors. If independent providers are excluded from aggregate figures, some 97% of respondents in maintained schools, academies, free schools and further education establishments said that poverty affects their students' learning. And over half (52%) of these respondents said the effect was large.
Worsening
Since 2016, members have noticed a change in the "presence and effect" of poverty or low income on pupils/students in their workplace. The overall figures are as follows:
Half of respondents (50%) believe things have got worse or significantly worse.

Less than a third (30%) described the situation as consistent with 2016

Just 2% described an improved situation.
This deterioration is slightly more marked in primary schools:
| | | | | | | |
| --- | --- | --- | --- | --- | --- | --- |
| Row Labels | Yes, things have got much better | Yes, things have got better | No, things have stayed about the same | Yes, things have got worse | Yes, things have got significantly worse | Don't know |
| Primary | 1% | 1% | 30% | 39% | 13% | 15% |
| Secondary | 1% | 2% | 29% | 36% | 12% | 20% |
| College | 0% | 1% | 31% | 38% | 10% | 20% |
Signs
When asked in a multiple-choice question to identify the impacts on learning that could be attributed to poverty, over three-quarters of respondents told us that their students demonstrated fatigue (78%), poor concentration (76%) or poor behaviour (75%).
More than half of members said their students had experienced hunger (57%) or ill health (50%) as a result of poverty, and more than a third (35%) said students had been bullied because of it.
Commenting on the survey results, Dr Mary Bousted, joint general secretary of the National Education Union, said:
"The government does not want to hear these stories from the frontline of teaching, but they must. It is truly shaming for the UK, one of the richest countries in the world.
"A decade of austerity has only served to place more children in poverty, while at the same time destroying the support structures for poor families. This was an ideological strategy and the findings of this survey are its effects. Put simply, the government is failing to recognise the human costs of its actions.
"The government must stop blaming schools for the impact of its austerity policies upon the most vulnerable in our society and take action to alleviate the suffering of the increasing numbers who are living in poverty."
Don't forget to follow us on Twitter, like us on Facebook, or connect with us on LinkedIn!