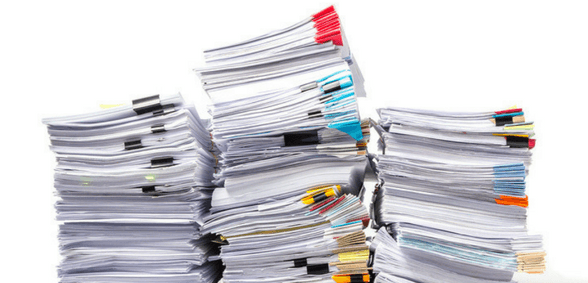 Teacher workload remains a pinch point for most schools – and can be a deterrent when it comes to teacher recruitment and retention. A new campaign, launched by The Key Support, seeks to tackle teacher workload and help school leaders to reduce workload by sharing resources and examples of best practice.
In pursuit of this knowledge, they have undertaken research to uncover the activities schools are cutting which have the greatest impact on reducing workload. We explore the findings and how you can apply the learning in your own school.
According to The Education Support Partnership more teachers are seeking help for stress than ever before; the charity, which supports education staff, says that it has seen a 35% increase in calls over the past 12 months. Workload pressures and anxiety are leading causes so, in order to support teaching staff, schools need to address workload – looking at how and where they can alleviate the load being borne by their teaching staff.
Rethinking the status quo
"A major contributor to the workload issue is teachers doing time-intensive tasks which actually have very little impact on learning. For the schools we surveyed, deep marking was the standout example of this," Imogen Rowley, content producer at The Key, explains. Adopting alternative ways of working, then, is an opportunity to use resources more effectively and, as schools are further stretched, this is increasingly important.
As reported by the BBC, one Peterborough primary school which abolished marking and introduced one-on-one feedback sessions with pupils has regained time for staff – time that is spent with students or invested in preparing lessons. So, what other activities are schools cutting to reduce teacher workload?
"Tackling teacher workload is crucial in tackling the teacher recruitment and retention crisis and putting the joy back into teaching," Geoff Barton, general secretary of the Association of School and College Leaders, has said. "Schools have had to cope with multiple pressures which drive workload – including real-terms funding cuts and major reforms to the curriculum and accountability system. So, anything which helps them to find ways of freeing up teacher time has our full support, and this suite of resources provides very useful practical help"
Reducing time-intensive, low-impact activities
The Key asked members, 'Which time-intensive, low-impact task have you stopped doing which has most reduced teacher workload?' Twenty-nine per cent of school leaders who responded said that cutting deep marking had the most impact; this was followed by written lesson plans (19%) and extended written reports (11%). Eighteen per cent said they had cut no activities.
Other time-intensive, low-impact activities cut by schools, and highlighted in The Key's survey, include excessively reporting pupil achievement data (7%), unnecessary meetings (6%), on-site PPA time (5%) and 'mocksteds' (3%).
A lesson for leadership
"Written feedback is not the only way to report back to pupils and parents, particularly if your staff are providing it more for the benefit of Ofsted inspectors than as a means of assessing progress," Imogen tells us. "Instead, consider setting aside dedicated lesson time for feedback, or putting pupils in mixed-ability groups to proofread their work."
"Much of the power to reduce workload lies in the hands of school leaders themselves – the trick is having a clear picture of what staff really need to be focusing on to achieve what's best for their pupils, and what tasks they can leave behind."
Taking lasting action
The Key provides resources that school leaders can tap into to alleviate teacher workload in their schools.
Resources: GOV.UK Reducing teacher workload
Don't forget to follow us on Twitter, like us on Facebook, or connect with us on LinkedIn!