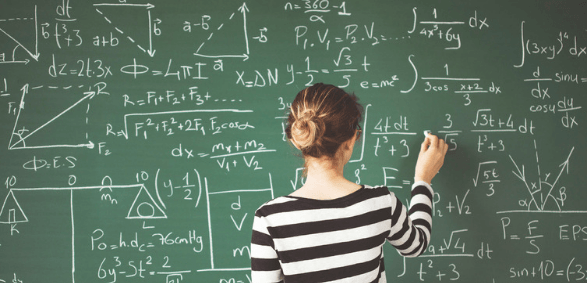 The latest Talis report highlights the main drivers behind teacher dissatisfaction in the UK
England's teachers are highly motivated by the opportunity to influence children's development or contribute to society; according to the findings of the OECD's Teaching and Learning International Survey (Talis) 2018, 93% of teachers cited these factors as major motivations for joining the profession.
However, further findings from Talis confirm that the government is failing teachers and school leaders who are working longer hours for less pay and have less job satisfaction than their OECD counterparts.
In addition, England's secondary head teachers are more likely to report that a shortage of teachers is hampering quality teaching (38%) than other OECD head teachers (21%).
Full time primary teachers in England work an average 52.1 hours a week, according to Talis, while full-timers in lower secondary (KS3) put in an average of 49.3 hours a week – an increase of just over an hour since the last Talis survey was published in 2013. In contrast, Denmark's full-time primary teachers report an average working week of 39.4 hours, while for Turkey's primary full timers the working week averages 32 hours.
England's part-time teachers are working the equivalent of a full-time working week – 35.7 hours in primary and 36.1 in lower secondary – confirming evidence from NEU members that they are having to go part time to cope with ever burgeoning workloads. Among secondary part timers, the average working week has increased by a staggering five hours since 2013.
England's teachers spend one hour per week less than their OECD counterparts on teaching, on average, but almost seven hours a week more on non-teaching tasks.
Asked whether they are underpaid compared to professionals with similar levels of responsibility, 87% agreed or strongly agreed that they are compared with 74% who thought so in 2013.
Despite feeling underpaid, Talis shows that England's teachers still put pupils first when it comes to funding.
Three quarters of England's secondary teachers (75%) say if their school had more money they would like to see it spent on reducing class sizes (compared with an OECD average of 65%); 66% would like more support staff (compared with 55% across the OECD); and 53% said higher pay (compared with 64% across the OECD).
TALIS reveals that England's teachers are younger (an average of 39 years-old) than their OECD counterparts (44 years on average), have less experience and feel less prepared in relation to subject knowledge and pedagogy for taking on their role than those in other OECD countries.
Despite this, the survey also reveals that many of our teachers feel unable to access CPD due to the high cost and a demanding work schedule.
56% of secondary teachers said cost was a barrier to accessing CPD, compared with 45% across the OECD; and 64% blamed their work schedule, compared with an OECD average of 54%.
Worryingly, when asked if the advantages of being a teacher outweigh the disadvantages, less than three quarters of lower secondary teachers (72%) stated that they do, down from 83% in 2013.
Just 69% said they would choose to become a teacher again (compared with the OECD average of 76%); and 52% said they'd choose another profession (against an OECD average of 34%).
The Talis findings appear to confirm that steps taken by the government in recent years have failed to tackle the underlying workload burdens on England's teachers and school leaders.
In a recent NEU survey of more than 8,000 teachers, school leaders and support staff, two fifths of respondents (40%) predicted that they will no longer be working in education by 2024, and almost one fifth (18%) expected to be gone within two years. More than a quarter (26%) of those with less than five years' experience said they planned to quit by 2024.
When asked why they would be leaving, workload (62%) and the accountability regime (40%) were the main reasons cited; among those with less than five years' experience, the equivalent figures were 77% and 45% respectively.
Poor pay is another driver of teacher dissatisfaction and a problem for recruitment and retention. Survey responses from almost 34,000 teachers polled by the NEU earlier this year found that 70% were thinking of leaving the profession due to low pay or the performance related pay (PRP) system.
An overwhelming majority felt underpaid compared to contemporaries in other graduate professions. 79% believed that their pay was less or significantly less than they would expect given their job weight, role and responsibilities.
The NEU believes that teacher pay across the main pay range would require an increase of some 15% to restore it to 2010 levels in real terms, and teachers on the upper pay range would require a pay increase of over 17% to restore the real-terms cuts to pay since 2010. (4)
Commenting on the report, Dr Mary Bousted, joint general secretary of the National Education Union, said:
"Talis's findings for England reveal a demoralised workforce, experiencing low pay, long hours, high turnover and heavy responsibilities without the resources or CPD they need to secure high-quality teaching and learning.
"The findings should act as a wake-up call for any future prime sinister. The government must end teachers' unsustainable workload by tackling the high-stakes school accountability system which is fuelling the long hours culture and driving teachers out of the profession.
"Teachers also need a significant pay rise to bring their salaries in line with professionals with comparable levels of responsibility.
"Crucially, government must put more money into our schools to ensure we have the resources and sufficient qualified staff who can access the CPD they need to provide the high-quality education our children and young people are entitled to."
Geoff Barton, general secretary of the Association of School and College Leaders, added:
"This report contains some worrying findings about the high workload of teachers in England compared to other countries in the study.
"We have committed to working with the Department for Education and Ofsted to find ways of reducing teacher workload. However, the factors which are driving workload are largely a result of government policies which mean schools have to do more with less.
"Severe funding pressures have left schools with no alternative other than to cut the number of teachers and teaching assistants. This has happened at the same time as demands on schools have increased.
"The primary curriculum has gone through a period of enormous change while secondary schools have had to manage the largest programme of reforms to GCSEs since their introduction 30 years ago.
"In addition, schools have increasingly had to provide additional support for pupils because of cuts to local support services and rising levels of pupil poverty.
"For many school leaders and teachers, a profession which should be uplifting and fulfilling has unfortunately become a relentless grind to keep all the plates spinning despite declining budgets.
"And this all happens under the remorseless eye of Ofsted inspections and school performance measures.
"This dire situation has fuelled a teacher recruitment and retention crisis which makes it increasingly difficult to fill vacancies, thus placing more pressure on staff.
"Whoever becomes our next prime minister must make education a priority, and improve school and college funding significantly and urgently."
Don't forget to follow us on Twitter, like us on Facebook, or connect with us on LinkedIn!