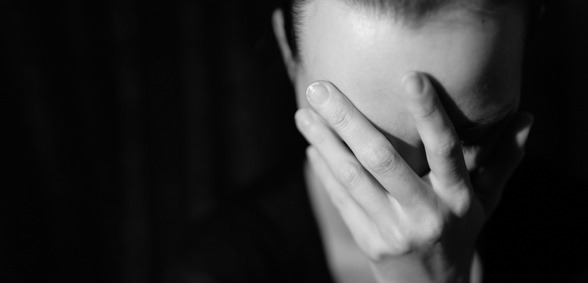 CREDIT: This story was first seen in TES 
The majority of parents want to see children given mental health education in schools, a new survey finds
Children should be taught more about mental health issues in schools, according to a poll of UK parents.
TES 
reports that almost half – 45% – of parents surveyed said that schools were failing to look after the mental health of children. The majority believe that children should learn more about mental health in the classroom.
The survey of 1,000 parents with children under the age of 18 showed that four out of five believed that protecting their children's mental health was a top concern.
And 79% agreed that children should be taught more about mental health in schools, according to the poll, conducted by mental health charity The Shaw Mind Foundation.
The survey was released as the charity launched its campaign HeaducationUK, calling for mental health education to be made mandatory in schools.
Meanwhile, a petition calling for the government to make mental health education compulsory in primary and secondary schools has been signed by more than 54,000 people.
Earlier this year, ministers announced that personal, social, health and economic education (PSHE) will be compulsory in the future, following further consultation about what it should include.
HeaducationUK founder Adam Shaw, who battled with obsessive-compulsive disorder from the age of five, said: "I was very secretive about what I was going through growing up, as I didn't know what was wrong with me.
"My life would have been completely different, had I been given effective mental health education at primary school. I would have been able to ask for help, and wouldn't have been so frightened.
"No child should have to experience that pain and fear. It is essential that we make mental health education compulsory."
The campaign is being supported by charity Young Minds. Its chief executive Sarah Brennan said: "Children and young people today face a huge range of pressures, from exam stress to cyber-bullying, and all the evidence suggests that the situation is getting worse.
"Children should learn about mental health from a young age, to build their resilience. And wellbeing should also be a fundamental priority in every aspect of the education system."
Last year, the parliamentary health and education select committees launched an inquiry into mental health and education.
The MPs have since been trying to determine what role education plays in promoting emotional wellbeing in pupils and in preventing the development of mental health problems.
Javed Khan, chief executive of children's charity Barnardo's, said: "We agree with parents that children should be taught more about mental health, as it is one of the biggest issues our country is facing today.
"Barnardo's also wants the government to commit to training all new and existing teachers to gain the skills to help children build resilience and promote good mental health.
"Evidence shows that vulnerable children and young people, such as those leaving care or who are victims of sexual exploitation, are more likely to need mental health care than other children. They would stand a better chance of going on to live happy and healthy lives if they were given effective mental health education starting at primary school."
A DfE spokesperson said: "We are determined to ensure that all children and young people get the help and support that they need."
She added that this commitment was backed by £1.4bn government investment to transform mental health support, including strengthening the links between schools and local NHS mental health staff.
"Schools are able to teach about mental health in a variety of ways; including through PSHE," she said.
"We also encourage schools to use the freedom they have over the curriculum to meet the needs of their pupils, and to draw upon high-quality resources in the classroom, including guidance and lessons plans on mental health developed by the PSHE Association."
Don't forget to follow us on
Twitter, like us on
Facebook, or connect with us on
LinkedIn!