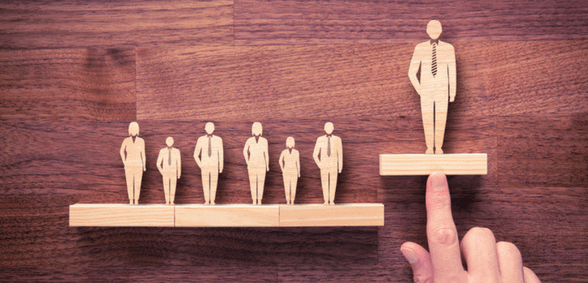 State school teachers are now joining the profession as at the same rate that others are leaving it, according to the Department for Education
The Department for Education (DfE) has released its School Workforce Census statistics, and the results show some startling facts regarding staff retention and recruitment.
One major issue highlighted by the results is that the rate of teachers leaving matches the rate at which they're being recruited. The number of full-time teachers joining state schools has fallen from 45,500 to 42,430 between 2015 and 2017, while those leaving the profession last year numbered 42,830.
The total number of teachers across all schools dropped by 1.2% between 2016 and 2017, whereas they had previously been rising healthily since 2011. Conversely, pupil numbers are rising – particularly in secondary schools – with barely enough teachers to go around.
Dr Mary Bousted, joint general secretary of the National Education Union (NEU), said of the news:
"[The] School Workforce Census statistics will make grim reading for the secretary of state. The number of teachers has now fallen to the lowest level since 2013 – with more qualified teachers leaving the profession than the number entering, the government is failing to recruit enough teachers even to stand still.
"We are losing teachers too quickly, undoubtedly because the government is burning them out with an excessive workload and they can earn more and have a better work/life balance in another profession. With so many teachers leaving the profession early we are left with a less experienced workforce which has an impact on pupils' learning and makes recruitment into school leadership posts more difficult in the future. We are also losing the key influence that experienced teachers play in mentoring NQs.
"The government needs to fully-fund a pay increase for all teachers. Teachers' pay rose by just £300 on average over the last year – just 0.78% – and teachers are still waiting to find out whether they will receive a pay rise in September. The government must also re-double its efforts to address workload, but this will be much harder in the face of falling teacher numbers and rising pupil numbers."
Paul Whiteman, general secretary of school leaders union NAHT, added:
"Recent comments by ministers suggest that the government has woken up to the recruitment crisis in schools but now they urgently need to do something about it. We must have a national strategy for teacher recruitment, otherwise schools will never be able to guarantee enough high calibre teachers for every class.
"We also need to address the root causes of the problem which sees too few new recruits entering the system and too many experienced hands leaving prematurely. Teacher recruitment is a pipeline that is leaking at both ends. Paying teachers' properly for the essential work they do, not overloading them with work, and giving them access to proper professional development throughout their careers are the key steps that the government needs to take. And they need to do it fast."