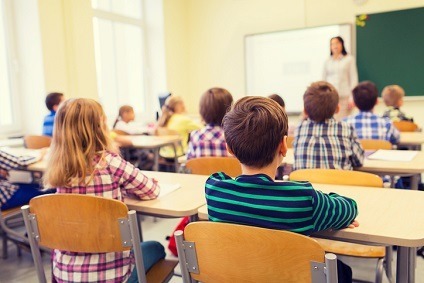 CREDIT: This story was first seen on BBC News
Teachers' pay in England and Wales will have to stay within austerity pay limits – with another year of increases restricted to one percent, BBC News reports.
The government has responded to the teachers' pay review body and has stuck to its public sector pay limits.
It will mean another real-terms pay cut for more than 500,000 teachers in England and Wales.
The cap on pay, initially of 0% and then one per cent, has been in place since 2010, as part of austerity measures.
The National Union of Teachers says that successive years of below-inflation pay deals has seen teachers' pay fall in real terms by 13%.
The decision over teachers' pay will be seen as sending a signal over pay for more than five million public sector workers.
In the wake of the general election, there were reports of debates within the Cabinet about whether to ease the constraints on public sector pay and try to reverse wage stagnation.
The School Teachers' Review Body is an independent pay body that provides recommendations to ministers about the pay of more than 500,000 teachers in England and Wales.
But for the past seven years decisions have been determined by the government's limit on public sector pay.
The pay limit was part of the government's efforts to reduce the budget deficit following the financial crash.
There have been warnings that pay restraint is making it harder to recruit teachers and had contributed to a staff shortage in schools.
Newly-qualified teachers have a starting salary of around £22,500, with the upper pay scale for classroom teachers going up to about £38,000. Head teachers' pay can range from £44,000 to over £100,000.
The decision on teachers' pay comes against a background of wider pressure on school funding – with campaigns warning of budget shortages.
Don't forget to follow us on Twitter, like us on Facebook, or connect with us on LinkedIn!