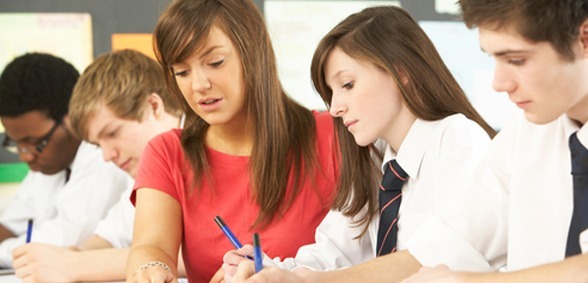 CREDIT: This story was first seen in the Express and Star
Parents have reacted furiously to the proposals at Thorns Community College in Quarry Bank, the Express and Star reports.
Thorns Community College, which has more than 1,000 pupils, has launched a consultation on making around 18 support staff redundant, but parents say they have not been told how their children will be affected.
The school is in special measures after being rated 'inadequate' last year.
Leaders said the job cuts had been put forward because of a budget deficit at the school but a campaign has been launched to try to save the teaching assistants, who parents say are relied upon by the most vulnerable pupils. Parents are unhappy it is teaching assistants who have been put in the firing line, particularly those whose children require extra support.
Acting headteacher Gary Baker said these children would continue to receive the support they need. Dennis Hodson, chairman of the governors, said: "As is the case with many schools nationally, Thorns Community College is facing a significant budget deficit. Unfortunately, rising costs and reduced budgets have impacted on several schools in the area and in the country. As a result of this deficit the college's governing body has decided that it is necessary to consult on a staffing restructure.
"The restructure potentially affects support staff. We are currently engaged in a consultation period amongst our staff and unions to ensure that we address this in the most effective way and limit any impact on our students. Staffing restructures are never easy and these are difficult times."
A letter to parents was sent out on Friday after the school was contacted by the Express and Star. A parent of a pupil with cerebral palsy, who did not want to give her name, said: "We have only just found out about the consultation. My daughter won't be able to go to school. If she has a seizure there will be nobody to attend to her.
"Some of these staff have been there for 20 years. I'm really worried my child won't be able to attend." It comes during a turbulent period for the secondary school which plunged into special measures last July following a damning Ofsted report.
Headteacher Andy Cox left at Christmas. The education watchdog flagged up concerns about serious failings in safeguarding.
Don't forget to follow us on Twitter, like us on Facebook, or connect with us on LinkedIn!