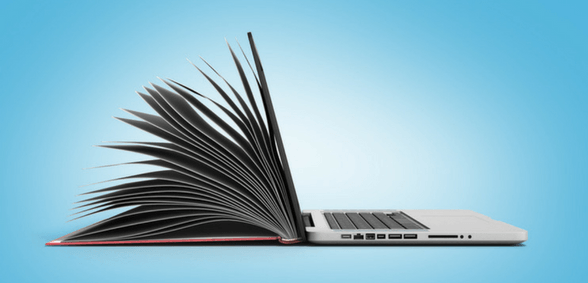 Technology waits for no man – as evidenced by the rate at which technology is being rolled out in and for schools. How can schools tread the financial tight rope and procure the best IT for their students? Marie Cahalane caught up with John Jackson, CEO of The London Grid for Learning (LGfL), for some advice on IT procurement
Bett is for the tech-lover what the Sundance Festival is for the film enthusiast. Nirvana. In January I ventured down to the ExCel building in East London to see what's going on in the world of edtech and was overwhelmed! How can schools keep up? And, what's more, how do they afford and procure the right technology? To get a little more insight on best procurement practice I spoke with John Jackson, CEO of The London Grid for Learning (LGfL), a not-for-profit charitable trust governed by local authorities.
It's complicated
"Procurement is complicated," John asserts and, when it comes to best practice procurement, he suggests that you focus on where the money goes. "Follow the money; where's it going? What's it being spent on? When are the school's contracts up for renewal and what options do you have for each?" If you have savings' targets then it's a matter of spotting the pinch points and asserting control over your school's IT spend by looking at how you can make better use of it or how you can reduce it – for example, can you lower costs by changing your provider or product or, perhaps, phasing it differently?
"For me, there's an over-adherence to tradition. Some systems that schools stick to have been around a long time and must be up for renewal," John says. The point is that, while using outdated technology may not hamper your school's ability to operate, it won't necessarily improve it either. So, when deciding what to procure, John says it's about asking, "What's the next level of innovation in management information systems?" Or, "How can we better use data analytics?" These are the technologies that can drive cost savings – and school improvement – and SBMs play a key role in utilising these.
Economies of scale
"We service around 3,000 schools, serve all London councils and we've got a presence in 70 LAs around England – so 10% of our customers are national," John explains. Operating on this scale means that they can procure products from well-known brands in bulk and thus provide them at an extremely competitive price.
We know that schools have been pooling resources and procuring collaboratively for some time now. "Academy trusts are centralising IT expenditure over multiple schools in order to get economies of scale across the trust; they're finding the money internally and financing themselves so that they avoid a deficit," John points out and he notes that schools are becoming more innovative – and even entrepreneurial – in their approach to procurement. "I've had some very innovative schools come to us and say, 'Can you wholesale your connectivity to us so we can resell it to other schools?'" This is opening up procurement as an alternative – and lucrative – means of additional income generation. Schools are in control of the cost, can develop and select the services that suit them and provide their own services to other schools in the area.
So, how procurement savvy are you? How up-to-speed are you with the technology in your school? And, importantly, are you getting the best value for your school's money?
Don't forget to follow us on Twitter, like us on Facebook, or connect with us on LinkedIn!