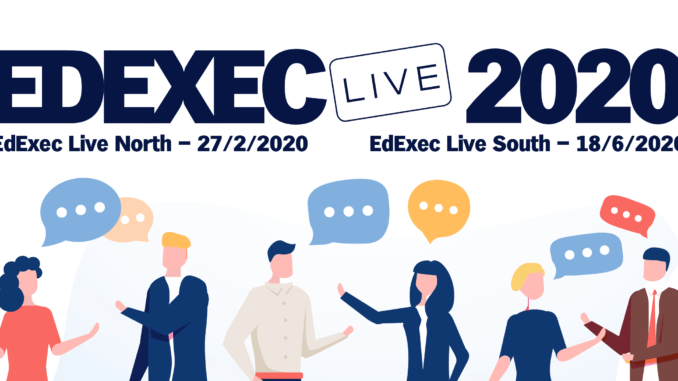 EdExec LIVE North is just around the corner, hitting the Radisson Blu Hotel in Manchester on 27 February, with the South event following on 18 June at 30 Euston Square, London; we have a stellar line-up of speakers now confirmed, so

check out all the details of our sessions and speakers here!
Knowledge is the basis for good decision-making; so. we have compiled a list of frequently asked questions:
What can I expect when I attend one of your events?
EdExec LIVE is not about reiterating a situation that we are all very aware of – it's about addressing that situation, about speaking to peers and sharing experiences. It's about facilitating discussion and – for us – it's about providing concrete advice to benefit you, your school or academy, and your wider network. This is delivered through a well-developed timetable of seminars delivered by a host of expert speakers.
How do I get involved?
By attending, you are involved – EdExec LIVE is an engaging day that facilitates discussion. You can book your ticket here.
Can I bring members of my SBM network/group or a colleague?
Absolutely, and of course!
Will I have time to network with my peers?
Yes, absolutely – we will start the day with time for hot drink, pastries and catching up, plus there will be a lengthy lunch break as well as networking drinks once the event ends. There's plenty of time to meet and connect with friends, colleagues and Twitter acquaintances.
Will I have the opportunity to talk to the seminar speakers?
As well as the breaks in the day outlined above, you'll have the chance to catch up with the speakers during the Q&A segment at the end of each seminar and after the session finishes, if there's time.
How do I book a ticket for the event?
Booking is simple; just flag your interest in the event by e-mailing [email protected] and a member of our team will get back to you!
Is there free public Wi-Fi?
Our venues will provide Wi-Fi on the day. This information will be communicated to you on the day.
Will I have access to refreshments during the day?
On arrival we will have beverages and some pastries to get you going, coffee breaks in the late morning and in the afternoon, a hot lunch (full hot meal) and post-conference drinks. We will contact you about dietary requirements closer to the event.
For further information, visit edexec.co.uk
Don't forget to follow us on Twitter, like us on Facebook, or connect with us on LinkedIn!