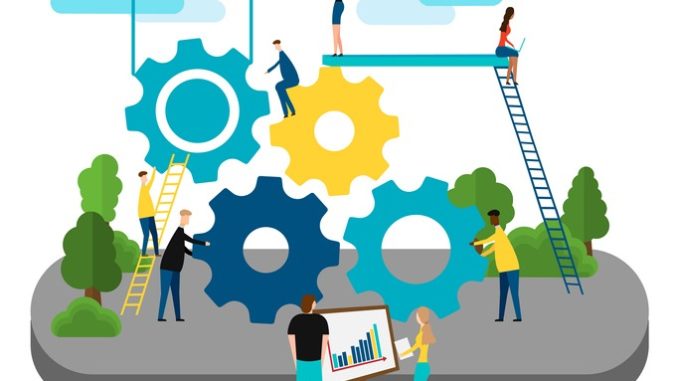 Thomas Shaw explains the productivity strategy that changed his life
CREDIT: This is an edited version of an article that originally appeared on About Leaders
There's a time in our lives when we don't know what we're supposed to do, really. It happens to all of us. You are given the responsibility to make a grand decision that would impact your life. How do you do it?
In all of these situations, there is one determinant for success – productivity. If you want to make positive changes in your life, and become an ideal leader, you need to develop positive habits. That's what I strived to get and this is how I got it.
Bad habits are part of everyone's life. I don't believe that there is a person in this world who doesn't have at least one bad habit. But the good thing is that we can make a change – as long as you want to, you can turn your life around. I believe that everyone can remove a bad habit and replace it with a better one. All you need is a reason to believe in it. Once you have your goal, you can set your mind to it.
If you're looking for advice on how to achieve this, I know of some great techniques.
Exercise at least twice a week
Most people know the benefits of exercise – in fact, I believe that we all know about it but avoid it. For many, the reason is lack of time. Or at least, that's what they convince themselves. Exercise does not have to take a big portion of your time; we can all fit a good habit into our schedule as long as we really want to make a change.
In my case the first change I decided to make was to add exercise into my weekly routine; I left some time for exercise every Monday and Thursday. Four years later I haven't missed a day. Even if I only do it for 15 minutes before I go to work, I still cross it off my to-do list.
Dedicate your time to keeping your body healthy. It will give you the energy boost that you need to be productive and it will keep you in shape.
Set your priorities straight
No matter how hard I tried to stay productive, I simply couldn't. I would set one goal and still not be able to meet it. Why? Because there never seemed to be enough time for anything. Then I noticed one big thing. I knew people who could juggle everything. They had the same amount of hours in the day, which meant that I must be doing something wrong.
If you have a tight deadline, that's what you need to put on top of your list. The things that aren't as urgent can wait – though this isn't a reason to procrastinate.
Once I learned to prioritise and limit my tasks, I also had to learn to delegate. You can't do everything on your own. One of the traits of an excellent leader is knowing when to delegate.
Get enough sleep
When I say enough, I don't mean a few hours every night and I also don't mean sleeping at different intervals every day, or getting naps throughout the day to survive. I used to do this and it's a very unproductive habit. Your body and brain need their rest, so make sure to sleep enough.
Set a bed time and follow it to create a habit. Make sure that you sleep for at least seven or eight hours every night. If you take breaks during the day to get a nap, limit the nap. Different people have different needs for sleep. Try to find out what yours is and make sure to meet that need. If you're tired, and haven't had enough sleep, you won't be able to be productive.
Enjoy the good things
We are often so worried and overwhelmed with what we want to happen that we forget to enjoy the good things. When I had a task, I thought about it all the time; even if I had a good schedule that would allow me to finish the task, I'd still overthink it.
If you have your time organised, you don't have to worry about the tasks until the time comes to complete them. Learn to enjoy the moment. This will help you relax and you'll be more productive when you get to the task in hand. If it helps, set your task completion for first thing in the morning; this way, once you are finished doing your tasks, you can fully relax and be present.
That's my secret. The things I did may appear small and simple but it will probably take you a while to implement them in your life. It is all a routine, one that helps people become more productive and live healthier and better lives.
If you pursue these changes you'll notice a significant difference in your life. Once it gets better, you'll only have to keep going and keep up with your newly established routines.
Good luck!
Don't forget to follow us on Twitter, like us on Facebook, or connect with us on LinkedIn!