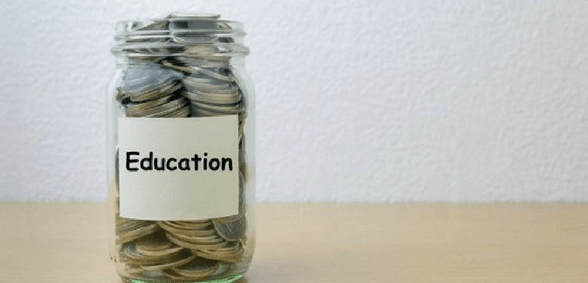 The Budget is out, and the investment in education laid bare; more investment in maths and science, no investment in teacher wages
The main headline for education is 'more investment in maths and science in schools'. The government intends to:
Give more children the opportunity to be taught using world-leading techniques by providing £27m to expand the successful Teaching for Mastery maths programme into a further 3,000 schools.
Reward schools and colleges who support their students to study maths by giving them £600 for every extra pupil who decides to take maths or further maths A levels or core maths – with over £80m available initially, and no cap on numbers.
Nurture top mathematical talent by delivering its commitment to open maths schools across the country. The Budget commits £18m to fund an annual £350,000 for every maths school under the specialist maths school model, which includes outreach work.
Test innovative approaches to improve GCSE Maths resit outcomes by launching a £8.5m pilot, alongside £40m to establish Further Education Centres of Excellence across the country to train maths teachers and spread best practice.
The Budget will ensure that every secondary school has a fully qualified computer science GCSE teacher, by committing £84m to upskill 8,000 computer science teachers by the end of this Parliament. The government will also work with industry to set up a new National Centre for Computing to produce training material and support schools.
In the lead up to the budget the education sector rallied together to call for additional funding for stretched schools and colleges and Unions came together to call for a pay rise for teachers, the latter went unheard.
The chancellor also released £20m to support FE colleges to prepare for T-levels and announced a £30m investment in the development of "digital skills distance-learning courses".
Reactions within the education sector
Geoff Barton, general secretary of the ASCL, said: "While ASCL welcomes any additional spending on schools and colleges, the measures outlined in today's Budget are piecemeal, lacking in a coherent strategy and extremely disappointing. Support to prepare for T levels, and investment in maths and computer science are helpful, but this is a drop in the ocean compared to what is needed to safeguard educational standards.
"School funding is being cut in real terms by 4.6% between 2015 to 2019, according to analysis by the Institute for Fiscal Studies. ASCL calculates that an additional £2bn a year will be needed by 2020 to address this situation.
"Funding for 16-19 education is even more inadequate. Despite its obvious importance in giving students qualifications which are vital for university entry and career progression, it receives significantly less funding per-student than other phases of education.
"The spending announcements in today's Budget do not remotely meet the urgent need for a significant improvement in education funding.
"Schools and colleges will have to make further cutbacks resulting in more damage to the curriculum and the support that they are able to offer to their students. It appears that the government has learned nothing from this year's General Election when parents across the country sent a clear message that they wanted to see proper investment in education."
In relation to the announcement of £600 for schools and colleges for every extra pupil takings maths of further maths A levels or core maths, Mr Barton said:
"Any investment in 16-19 education is welcome because this phase of education is so poorly funded. But it is a great shame that the government has chosen to target very limited extra funding at one subject area rather than improve the general level of per student funding. Maths is a very important subject, but so too are many other subjects, such as French, German, music and drama in which entries are in decline at A level.
"We are concerned that the focus on funding exclusively for maths students creates a perverse incentive to enter students on to maths courses which might not necessarily be the best option for them. And it would be very unfair if this funding applies only where there is an increase in the number of students taking maths, as this would penalise those institutions which have already worked hard to increase maths entries."
Paul Whiteman, general secretary of NAHT, which represents leaders in the majority of schools said: "The first thing to say is that school budgets are still at breaking point, and the Chancellor has done nothing to alleviate that pressure.
"It will now be impossible for many schools to avoid making redundancies, to continue to keep class sizes at an acceptable level, and to offer a full and rounded curriculum to all pupils.
"It is impossible to claim that this is a Budget which embraces the future when it doesn't contain any new money for schools or young people."We will continue to make our case loudly and clearly, alongside the thousands of parents, governors, school staff and others who have campaigned tirelessly this year. We put education spending on the map, but the government has decided to go in a different direction. It is now essential that the reprioritised £1.3bn in the DfE budget is found and quickly delivered to schools.
"Education is the jewel in the crown of this country's public services. At its best, it shines, and it allows those who work in it and learn within it the chance to shine as well. But the government's failure to find any new money today means the jewel is at risk of being dulled, and the successes of recent years replaced by uncertainty."
Don't forget to follow us on Twitter, like us on Facebook, or connect with us on LinkedIn!