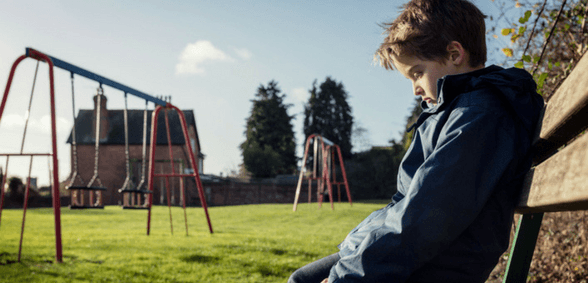 Instability for children in care has remained the same, but multiple changes in school are still hitting those children hard
Today the Children's Commissioner for England published the 2018 Stability Index which tracks the experiences of children in care, including rates of disruptive school moves.
The report found that rates of instability have remained around the same for 2016/17 as for 2015/16; around a tenth of children in care – numbering approximately 7,500 – were moved around multiple placements and just over a tenth of the children also enrolled in school (4,300) had to deal with a mid-year school move.
Nick Brook, deputy general secretary of the school leaders' union NAHT, said that this could become more of a problem for schools than for social services: "Without additional funds for health and social care, schools will be forced to use their own impossibly tight budgets to make up for cuts to these services and many young people will fall behind their peers, with uncertain chances of ever catching up."
Almost 19,000 children in care – or a quarter of them – had more than one social worker representing them in 2016/17.
The report shows that almost all children in care are affected by some form of instability with only one in 10 experiencing no change of address, school or social worker.
Worryingly, research alongside the Stability Index shows that children experiencing multiple moves or bouts of instability in their first year in care are three times more likely to experience it the following year than more stable peers. Children experiencing a mid-year school move in one year are twice as likely to experience it again the next year.
Children with behavioural needs are far more likely to experience instability.
Additionally, the report found that location doesn't make a great deal of difference; there is only a weak link between region and difficulty in placing children in a stable environment, as rates fluctuate.
Brook continued: "The financial pressures facing schools and other public services are clearly having a detrimental effect on children and young people. Those with the highest levels of need are paying the highest price. Too many looked-after children are being passed from pillar to post.
"This report shows just how disruptive changing school can be. Around 4,300 children in care moved school in the middle of the year, and their new school was 24 miles away on average. If they've already been moving around a lot, travelling long distances to school is exactly the opposite of what looked-after children need.
"Experiences for some young people are extremely poor. For many, the issues they face are compounded by increased waiting times, having to travel long distances in order to receive support and the lack of continuity of care brought about by funding cuts.
"What is needed is the capacity for children's social care to undertake ongoing monitoring to really help children in need and their families after the initial work."
Don't forget to follow us on Twitter, like us on Facebook, or connect with us on LinkedIn!